Being accused of a crime is truly terrifying. Making sure you have the right criminal lawyer is key to ensuring you get justice.
---
One of the most frightening events and experiences that you may encounter in your life is being accused of a particular crime. You may probably ask yourself what you have done because in the first place you can't remember anything you have done wrong. This is the time you need the right criminal lawyer.
Many people who have been accused of crime tend to react and panic because primarily their reputation and character might be questioned. The trust of people, especially your family and friends, may somehow be affected as they might doubt you.
So, the question now is how can you defend yourself? This is where you have you get legal assistance from trusted criminal lawyers to help you get out of the situation that in the first place you shouldn't be in. In this article, we'd like to give you some helpful guides on how you can get an excellent criminal lawyer who can help you get out on the fiasco of being convicted of a crime. 
Review Client Ratings and Feedback 
One of the most effective things to gauge if you have the right criminal lawyer to represent you is by checking and reviewing the prospective lawyer's ratings and feedback. In this way, by checking the previous testimonials of their past clients' you'll get an idea if that lawyer can fully cater to your needs. 
Moreover, looking into the previous ratings of the lawyer can help you assess the lawyer's reputation and their full ability to handle your situation in and out of the trial court. These ratings and feedbacks should aid you in making sure that the lawyer you will get is competitive enough to handle your situation.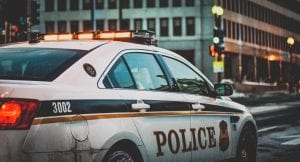 Keep a Dedicated Defense Lawyer
When you are in the search of the most fitted criminal lawyer, many law firms claim that they can handle your crime. While this may be true, there are only a few firms who have lawyers that are experts when it comes to criminal defense cases. 
Hence, to avoid you from several expenses, you have to get a criminal lawyer who has extensive knowledge of criminal law. At the same time, it's also best that the lawyer you get has at 95% expertise and experience in handling criminal defense cases successfully. 
Besides, choosing a dedicated and full-time defense lawyer can most likely jump into the best resolution and strategy they can apply in order to resolve your situation. 
Get Rid of Public Defenders 
In most cases, public defenders deem the cheapest and inexpensive types of lawyers; however, most of these are usually uncompetitive and inexperienced. In addition, since they mostly work for the public, they handle tons of cases which means that the amount of time they spend looking into your case is not long and serious. 
Scrutinize Their Educational Background 
Looking into the full educational background and achievement of your prospective lawyer must be the most important factor you should consider. At the same time, his or her professional background should aid you in choosing if he or she is the right one for you. 
Also, in some cases, the school where they went may not be a heavy factor, but it's an excellent point that you have to make sure they have high educational achievements and successful career recognition as they go along and practice their profession. 
Lastly, an excellent criminal lawyer, like Legal AED Criminal Lawyers, does not end in learning new possibilities and strategies in winning a case. An exceptional criminal lawyer is willing to learn every day through his or her experiences and at the same time does extra research to help you easily get out of your situation. 
Set An Appointment 
Once you have successfully ticked all the boxes of the first four steps stated above, the last thing you should do is to set an appointment with your prospective lawyer. In some cases, you may utilize their website to check their background and accomplishments, but the best thing you can also do is set a face-to-face meet-up. 
By conducting a personal talk with your lawyer regarding your case, you have the ability to lay out your case in a detailed manner. Also, this is the best way to fully assess your lawyer's demeanor, personality, and strategy.
Once you also meet your attorney personally, you have the chance to assess fully their confidence of handling your case successfully and most likely win your claim of defending yourself in the court. 
Takeaway 
When you are on the process of defending yourself because you are accused of a certain crime, you don't have to panic and overact. Instead, you have to make yourself calm and look for a notable, well-experienced, and prominent criminal defense lawyer to help you with your case.
Therefore, in looking for an excellent criminal lawyer who fits your needs, you must double-check their ratings and client feedback, look for the right defender, get away with the public attorneys, consider their educational background, and finally set an appointment. With this in mind, your chance of defending yourself and winning your case increases.