Fraudsters have more scamming resources at their disposal now than ever and are utilizing them to their advantage.
---
Getting scammed is easy nowadays, especially when buying products from online stores. You can also fall victim to fake job advertisements, listings, investment schemes, or identity theft. These are just a few common fraud types you're likely to encounter. There are many more, including email, business fraud, and forgery.
Criminals are getting more innovative and sophisticated in their tricks, and it may be nearly impossible to recognize a scam while being perpetrated. Therefore, if you're a victim, don't let it disorient you financially or mentally. You can take specific measures to help you recover from the scam. That said, here are five steps to take if you're a victim of fraud:
Hire An Attorney
One of the most vital steps to take if you're a fraud victim is to hire an attorney to assist you in building a fraud case. The attorney will help you examine your case, present possible outcomes, and gather evidence and necessary proof to help compile your fraud case.
Therefore, you may consider hiring an experienced attorney, whatever the fraud offense. Frauds are common, and you can report and build a case if you fall victim, regardless of the type. The most common fraud offenses you may encounter as an individual may include credit card, employment, investment, or email fraud. Knowing how fraudsters perpetrate these crimes will help you stay safe.
Report The Fraud
Once you suspect or recognize any fraud signs, the first thing to do is to report it immediately to the concerned authorities. The longer you take to report the crime, the more the fraudsters can steal in your name or from you. Act fast and assess the extent of the damage as soon as you can and report the matter to the relevant authorities.
You can start by reporting the identity theft, scam, con, or fraud with the Federal Trade Commission (FTC) to get an affidavit to help you rebuild your credit and conflict charges. You may also have to alert other federal fraud agencies and file a police report if you know the person or have helpful information that may help capture the criminal.
Consider Credit Freeze And Fraud Alert
Another crucial step if you're a victim of credit card theft is to create a credit freeze and fraud alert on your credit report. You can do this for individual or business credit cards if you're a victim of business fraud.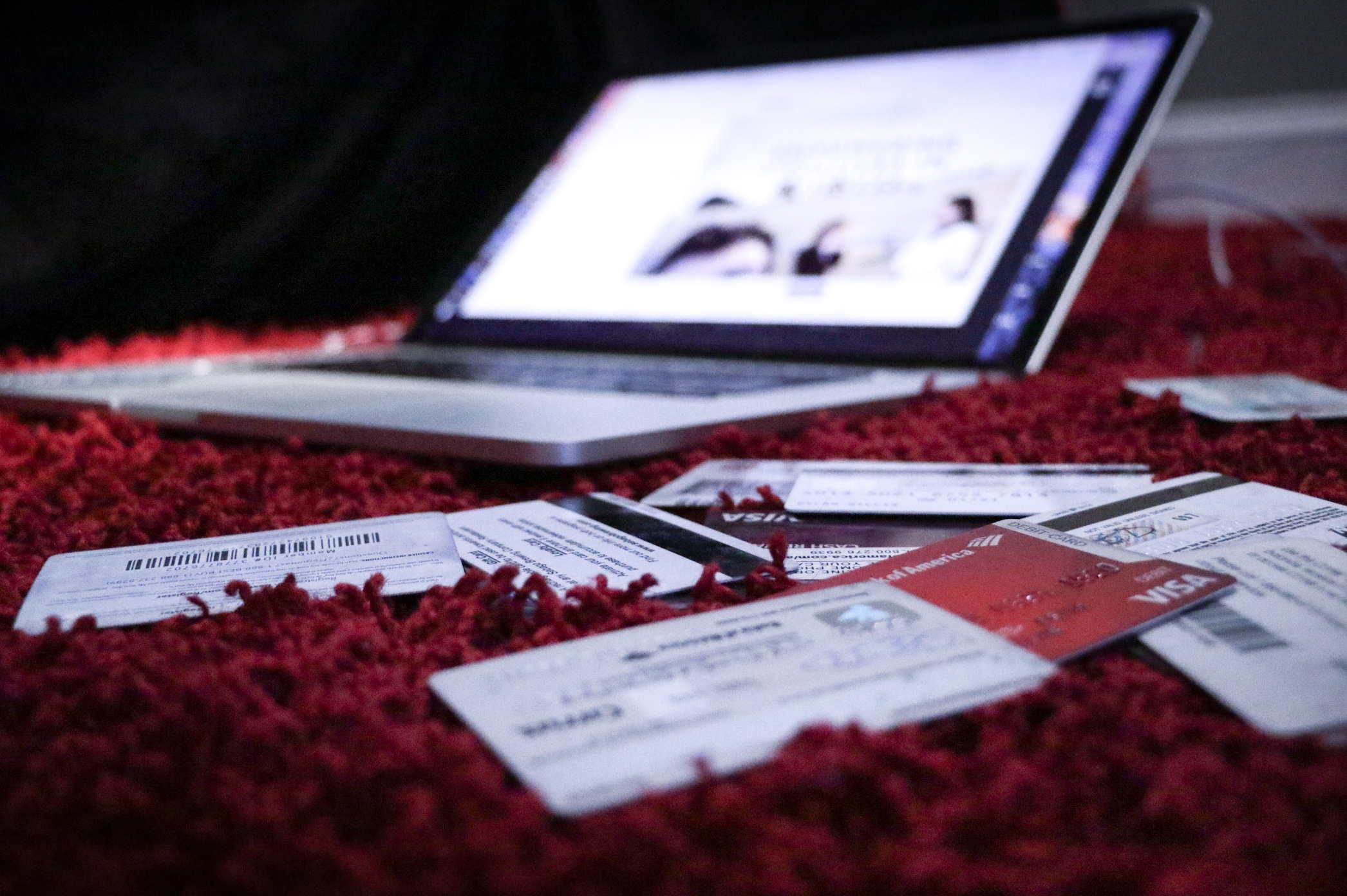 However, there are specific measures you can take to avoid falling into the creativity of these scammers. Consider the following tips for preventing identity, credit card, and even investment fraud:
Protect your personal information  
Track your accounts  
Check your credit report frequently  
Consider using fraud protection software or tools  
Shred old and unused documents and credit cards  
Through these tips, you can avoid falling into the traps of online scammers and con artists. However, if you're a victim and want to create a fraud alert, you can consider an extended fraud alert, an initial fraud alert, or a security freeze.
Gather Proof And Build A Fraud Case
Being a victim can be a frustrating and distressing ordeal, especially when you lose most, if not all, of your finances or when your identity is used to commit a serious crime. However, it's vital to compose yourself and start gathering and documenting the events that transpired to build a solid fraud case.
Don't wait for the police to do everything for you. No one knows what happened as well as you do, and you'd want to have enough proof for a lawsuit. Calculate the sum the fraudsters took from your accounts or credit card, and try accessing bank statements and receipts. Consider collecting copies and screenshots of the phishing messages or emails if you interacted with the person.
Contact Your Bank, Insurance Company, And Other Impacted Parties
If you're a victim of fraud, you should also consider contacting your bank, insurance company, or other companies that may be affected. They'll assist you in securing your accounts and catching the culprit by providing information when they try to contact them or make a withdrawal. Your bank will also help you close the affected account and assist you in opening a new one and possibly recovering stolen funds.
Conclusion
Fraudsters have more scamming resources at their disposal now than ever and are utilizing them to their advantage. You may fall victim to such activities regardless of how careful you are. Your immediate steps will determine whether or not you'll recover from the frustrating encounter. You, therefore, may want to be quick on your fit and report the crime immediately to the FTC and other relevant authorities, as well as hire a qualified attorney to help you build a solid fraud case and minimize the damages and losses caused.