If you're concerned about mounting debt and you cannot stand creditor phone calls anymore, then bankruptcy may be the solution to your problems.
---
Oakland, CA – If you're reading this, you're probably considering filing for bankruptcy. This is a brave decision, but not one to be taken lightly. There are a lot of things you need to understand before you go to bankruptcy court with a stack of documents under your arm. You know your family's financial situation best and bankruptcy may indeed be the best solution. However, you should also see experienced lawyers who can offer valuable insight and can steer you in the right direction. Also, bankruptcy lawyers are well worth their money as they can help you save most of your assets if you use California's bankruptcy exemptions to the maximum.
Main issues you must discuss with a bankruptcy lawyer in Oakland
You need to know for sure if bankruptcy is the best option for your financial problems. Maybe there are other, more gentle ways to deal with them. At the same time, you must learn what type of bankruptcy is best for you. Knowledgeable Oakland bankruptcy lawyers will explain the requirements for Chapter 7 and Chapter 13 bankruptcy, as well as the pros and cons for each of them.
When you schedule a consultation with reliable California bankruptcy lawyers be prepared to discuss the following issues:
Income
Your lawyers will want to know your current income and your financial prospects for the foreseeable future. Your family's income will determine whether you qualify for Chapter 7 or 13. If your family's annual income is below the state's median income, you must file under Chapter 7 and your non-exempt property will be sold to cover your debt. 
Expenses
What are your family's living expenses? This refers to necessary expenses, not buying luxury items. This may be relevant if you file under Chapter 13, also known as reorganization bankruptcy. This type of bankruptcy involves repaying your debt under a 3 to 5-year plan. If you don't have the means to pay, the bankruptcy court will deny your petition and you may have to file under Chapter 7. 
Assets
You may not be comfortable with this topic, but you must get used to it. The bankruptcy court will look at all your assets anyway. Seasoned Oakland bankruptcy lawyers warn their clients not to hide assets as they may be charged with fraud. Also, it is not recommended to transfer real estate or lend large sums of money to a friend or relative if you're preparing to file for bankruptcy. Such a move can be seen as a fraud attempt and you may face criminal penalties. 
Debts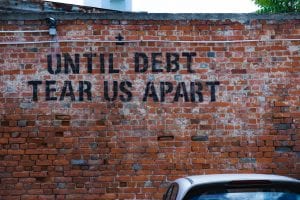 Your lawyers will want to know the total amount of debt you have accrued but also the types of debts you have. Not all types of debts can be discharged when filing for bankruptcy. For instance, if you file for bankruptcy, you can get rid of your credit card debts, medical bills, or unpaid utility bills. Student loans, certain tax debts, alimony, or child support debts cannot be relieved.
Goals
This will help your lawyers determine the type of bankruptcy that's best suited for you. If you want to save property from foreclosure, a good lawyer will tell you if it's doable or not. If you're concerned about mounting debt and you cannot stand creditor phone calls anymore, then bankruptcy may be the solution to your problems. Once you file for bankruptcy in California, all creditor lawsuits are suspended and they are barred from trying to contact you.
Tip: Since you'll be dealing with lawyers and court clerks, now would be a good time to educate yourself a bit on legal matters.