Hiring a personal injury lawyer is beneficial because of their experience, skill, and knowledge in navigating the complexities of personal injury law.
---
When assisting those hurt due to the carelessness or wrongdoing of others, the work of personal injury lawyers is of the utmost importance. It is vital to understand the role and function of personal injury attorneys and how they can help you if you have been involved in an accident or experienced damage caused by others. This piece will go over five essential aspects of personal injury attorneys, including their areas of specialty, the kinds of cases they take on, the advantages of retaining their services, the steps involved in collaborating with them, and the significance of retaining legal counsel when dealing with issues about personal injury.
Factors to Know About Personal Injury Lawyers
Expertise in Personal Injury Law
Personal injury attorneys focus their practice on the subfield of law that deals with injuries resulting from the carelessness or wrongdoing of third parties. They are highly knowledgeable and experienced in all aspects of personal injury law, including the relevant legislation, regulations, and case precedents. Throughout the legal procedure, they can provide you with insightful assistance and effective representation, thanks to their knowledge of this particular area of the law.
Handling Various Types of Personal Injury Cases
Lawyers specializing in personal injury handle a wide range of legal matters, including cases related to automobile accidents, slip-and-fall incidents, medical malpractice, workplace injuries, product liability, and wrongful deaths. These attorneys possess expertise in carefully evaluating the unique aspects of each case, determining liability, and advocating on behalf of their clients to secure compensation for their losses. If someone has sustained injuries due to a defective airbag, an airbag injury lawyer can provide the necessary legal representation, tailored guidance, and counsel. They have the knowledge and resources to navigate the complexities of personal injury law and work diligently to protect your rights and interests throughout the legal process.
Contingency Fee Basis
When it comes to personal injury cases, understanding the concept of a contingency fee basis is crucial. Personal injury lawyers often work on a contingency fee basis, which means their payment is contingent upon the successful resolution of the case. Instead of charging clients an upfront fee or hourly rate, lawyers who operate on a contingency fee basis agree to take a percentage of the settlement or award received by the client. This arrangement allows individuals who have been injured due to someone else's negligence to seek legal representation without the burden of upfront costs. It also aligns the lawyer's interests with their client's, as the lawyer's payment is directly tied to the outcome of the case. Contingency fee arrangements provide access to legal services for those who might not have the financial means to pay for legal representation up front, and it allows personal injury lawyers to advocate for their clients without the added pressure of securing payment throughout the legal process.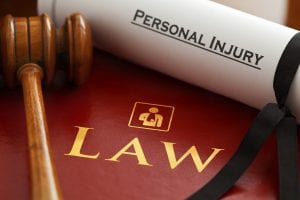 The Process of Working with a Personal Injury Lawyer
When you contact a lawyer for personal injury, the process normally starts with an initial meeting during which you explain the specifics of your case and submit any pertinent documentation and information. Your legal representation will evaluate the validity of your claim, counsel you on the various legal strategies open to you, and discuss the range of possible outcomes. If you want to proceed with the case, the attorney will begin looking into it, collecting evidence, and negotiating with insurance companies as soon as you decide. They will keep you updated on the status of your case and advise you through the many stages of the legal procedure.
Importance of Seeking Legal Representation
It is critical to get the services of a personal injury attorney as legal counsel for some reasons. To begin, they are familiar with the nuances of personal injury legislation and can assist you in navigating the complicated legal processes. They will look out for your best interests, fight for your rights, and put in a lot of effort to ensure you get the most money possible. If you have a personal injury attorney on your side, you can level the playing field and ensure you are treated fairly, even if the insurance company tries to settle for less money than you are entitled to. Furthermore, a lawyer can assist in lessening the burden of dealing with legal concerns, enabling you to concentrate on your rehabilitation and overall well-being instead of worrying about legal issues.
Conclusion
In summary, it is important to have the assistance of a legal professional specializing in personal injury cases when an individual is harmed due to someone else's negligence. Hiring a personal injury lawyer is beneficial because of their experience, skill, and knowledge in navigating the complexities of personal injury law. By familiarizing yourself with personal injury attorneys, effective ways to approach them, and the significance of seeking their guidance, you can safeguard your rights and make well-informed decisions. If you've been hurt, it is advisable to go to a personal injury attorney to get the help you need to deal with the legal system and get the money you're owed.