Business travels can be tremendously beneficial for one company, but only if they are performed in a responsible and safe manner.
---
In today's globalized world, business travels make a backbone of any successful venture aiming for worldwide fame. Be that as it may, even if they are inherently corporate in nature these business trips are just as susceptible to regular quirks and issues as family trips and vacations. Unexpected medical emergencies make an unfortunate but unavoidable part of this story.
This time though any sort of medical issue will raise the stakes even higher and compromise the objective of the trip.
That is why any company trying to leverage this important business asset to the highest extent should make sure its corporate emissaries are fully prepared to deal with such crises and protect their health and personal well-being.
Let us take a look at a couple of suggestions that should make this possible.
Check the medical records and prepare a stock of medical supplies
This sort of survival kit makes an essential part of any corporate travel kit. So, even if you don't have a history of illness you should, at least, account for common travel nuisances like nausea, vomiting, jet lag, headaches, and insomnia. But, these mentions make only the barebones requirement. 
If you want to have complete peace of mind, you should check your medical record or ask employees to do the same. Once you have an insight into the previous medical issues encountered, you can put together a more apt stock of medical supplies that will account for each traveler's medical needs.
Translate the prescriptions and make digital copies
Leveraging digital documents and translated content is always a good way to stay organized on a business trip. Handling prescriptions is really no different. So, even though you have assembled your stock of necessary medical supplies, you have to take into account that your baggage can end up lost or you may encounter some other type of problem. 
Having your prescriptions translated into the local language will go a long way in putting these issues to rest. Of course, for the highest level of convenience, be sure to have both physical documents as well as digitally stored copies on your Cloud.
Enroll in the government-sponsored STEP program
Going on business travels carries several important benefits. Spending time away from your family and keeping them in the dark regarding your medical condition is not one of them. Fortunately, the US government has started the STEP (Smart Traveler Enrollment Program) program that allows US citizens to enroll their trip with the nearest US Consulate or Embassy. 
If some medical emergency does occur on your trip, the US embassy will help your family get in touch with you and provide you with local safety guidelines. This asset is incredibly useful and it should be levered whenever possible.
Research and get in touch with local medical services
This will prevent you from making last-minute calls when you already start experiencing severe symptoms. Be sure then to properly research local medical facilities, see which services suit your preferences and medical condition the best, and call the clinic in advance to inform them about your medical issues or required therapy. 
Ideally, you should visit bookdialysis.com and look for local clinics that are part of an established network spanning multiple countries so you don't have to go through this process each time you change location. This will cut the response times to the bare minimum.
Learn everything you can about local services and coverage
As you are probably aware different countries tend to have widely different medical service and coverage models. Learning everything you can about their specifics will definitely make your travel experience more streamlined and help you find the proper services when you need them the most. 
This is a good opportunity to research options for international medical insurance. Also, some credit cards will give you certain insurance benefits with selected providers. Knowing things like these will definitely help you trim down the list of clinics and recoup some of the medically-related expenses.  
Get yourself familiar with vaccination requirements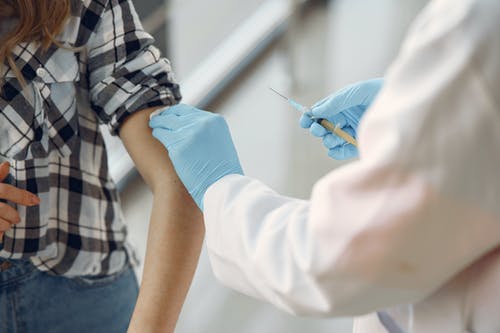 This issue was much more relevant at the height of the global outbreak of COVID-19, but even these days, when the pandemic seems like a thing of a distant past, various vaccination requirements and certifications are still fully active. Also, COVID-19 is far from the only contagious disease plaguing this world. 
Even to this very date, you can find active epicenters of various types of flu, plague, and similar illnesses. That is why it is highly advisable to research the local regulations regarding these issues and immunization as well as learn how to deal with emergencies if you end up exposed.
Wrapping up
We hope these couple of suggestions will help you perform your future business travel safely and know your health will be taken care of despite the medical emergencies you might experience. Take the things we have covered above even more seriously if you have experienced similar emergencies earlier or deal with chronic illnesses. 
The same things apply to your employees. Business travels can be tremendously beneficial for one company, but only if they are performed in a responsible and safe manner.