Being your own boss could give you the opportunity to make the money you want while not answering to anyone else. However, you need to handle all of the small details.
---
Starting a construction business is a great way to do what you love while being your own boss. Of course, being your own boss comes with as many additional responsibilities as additional rewards. 
Here are six things top-dog entrepreneurs in construction should take into account.
Insurance
Every construction business requires adequate insurance. Construction can be a dangerous business. You need to protect your employees as well as yourself. Talk to an insurance agent to ensure that you have the coverage required by law. You should also talk to them about what additional coverage could benefit you. Minimal coverage could leave you financially responsible for unexpected accidents. Look at value compared to cost when picking your insurance plan. Go to multiple different companies to ensure you get the best deal for the coverage you need.
Safety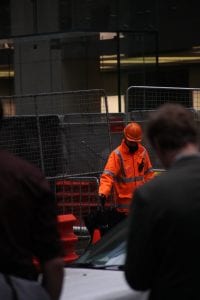 Doing the job safely will limit the amount of accidents that occur under your watch as well as the cost of those accidents. Start from the beginning with proper safety training for every employee. Every employee should get applicable training that is up-to-date when they start. Be sure to test your employees after the training to ensure comprehension of the training. You should also supply adequate safety equipment for every job you do. Finally, while on the job, it's important that people follow the safety measures they were taught. You should be on site to monitor that employees work safely. If you can't be at the job site, you should assign the job to one of your most trusted employees on each site. When an accident does happen, be sure to have clear, pre-established procedures in place.
Consider prefab industrial buildings
Some locations are more difficult to build on than others. When you get a job to build at an unideal location, you may choose to build your structure or parts of it somewhere else and then bring it to the desired location. Prefab industrial building can keep you and your employees safer as well as give you the opportunity to produce a better product. See images of industrial buildings here. 
Hire the right people
Your team is everything in construction. You need people who know what they are doing. You cannot spend your time training people on things they should already know. While one or two newbies on the job can be a benefit, you need talented, skilled workers. Hire people you have worked with in the past who you know have skill as well as a good work ethic. If you don't know a potential employee, take the time to call references and verify all certifications. All employees should be legal. Hiring illegal employees can result in severe and expensive legal consequences for you. Also hire people who can stay with you for an extended period of time so you don't need to spend time hiring and training new people.
Don't forget to advertise your business
One of the hardest parts of starting a new construction business is getting consistent work. Even if you have relatively consistent work, you can always take on more and make more money. Create a website and social media accounts. You can also try billboards or signs on buses or bus benches. Don't forget how beneficial word of mouth can be to a new business, either. Encourage people who think you did a job well done to tell others to call you if they need work.
Be prepared for taxes
When owning your own business, you need to be prepared for the substantial taxes that come with it. You can pay them quarterly or once a year. However, remember to set money aside for when the tax man comes knocking. You should also save all receipts for things you may be able to write off. Talk to a tax lawyer for help. These things can get complicated.
Being your own boss could give you the opportunity to make the money you want while not answering to anyone else. However, you need to handle all of the small details. Follow these tips, and you'll be prepared for the things that might come your way.