The ACLU is following up on its promise to immediately challenge the administration's 'illegal' asylum restrictions.
---
The American Civil Liberties Union (ACLU) is following up on its promise to sue the Trump administration for discarding longstanding asylum policies.
The new rule, published in the Federal Register this Tuesday, has been criticized by the ACLU and its allies as 'blatantly illegal.' Under the administration's new guidance, most migrants are no longer eligible to apply for asylum in the United States unless they've sought protection in another country. For many prospective immigrants, that means the first place they've entered after leaving their own.
In its lawsuit, the ACLU said the asylum ban constitutes the administration's most extreme move to curb immigration.
"This is the Trump administration's most extreme run at an asylum ban yet," said Lee Gelernt, deputy director of the ACLU's Immigrants' Rights Project. "It clearly violates domestic and international law, and cannot stand."
The policy poses a unique set of risks for Central American migrants, who currently constitute the brunt of asylum-seekers at the southern order.
Many countries within the region are beset by high rates of violence crime driven by gang warfare. Under the administration's new policy, an individual threatened by MS-13 in Honduras would have to apply for asylum in Guatemala or El Salvador before trying again in the United States.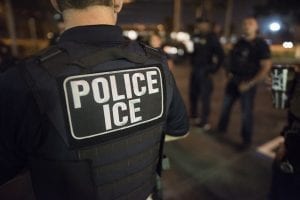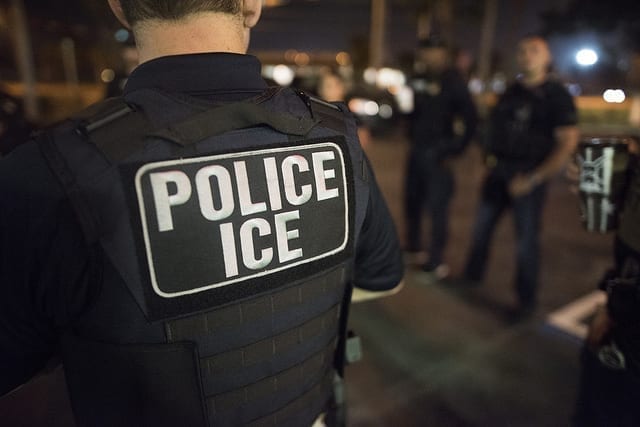 Under international law and United Nations' guidelines, refugees can be turned away from borders if they've declined protection in a "safe" country. But activists have been quick to point out that neither Mexican nor any Central American nation fits any practical definition of "safe," especially for people fleeing organized crime or domestic abuse.
Two other organizations are supporting the ACLU's suit—among them, the Center for Constitutional Rights, which says Washington is being intentionally cruel.
"This is the latest—and deeply dangerous—effort by the Trump administration to inflict maximal cruelty on vulnerable people fleeing desperate conditions for safety here," said CCR legal director Baher Azmy.
Together, the ACLU and its allies are requesting the courts to rule "that the interim final rule is unlawful and invalid." They hope to win a preliminary and permanent injunction against its implementation.
Along with Central American migrants, the rule is likely to affect Cuban dissidents and other persons fleeing political persecution abroad. Dileber Urrista Sanchez, originally from the island nation, told CBS News he's been waiting for an asylum decision for two months.
"I'd rather be in prison for the rest of my life than go back to Cuba," Sanchez said. The 35-year old has been waiting for a decision in Tijuana for two months.
But because Sanchez first arrived in Nicaragua, he may be disqualified from seeking asylum in the United States.
"How are we going to apply for asylum in Nicaragua when it's just as communist?" Sanchez asked.
(it should be noted, however, that Nicaragua—despite being governed by the Sandinistas and being among the most impoverished countries in the Western Hemisphere—has not maintained the same oppressively tight borders at Cuba)
Nevertheless, the Capital Area Immigrants' Rights Coalition (CAIR) argues that refugees are likely to be harmed by federal regulations that seek to keep them in unstable countries like Nicaragua and Honduras.
"This new rule will harm not only the many asylum seekers we serve in the Washington metropolitan area but impairs our ability as an organization to help them," said CAIR litigation director Claudia Cubas. "Many of the countries that our clients pass through to get to the United States are as dangerous if not worse than their home countries. This rule ignores this reality."
Sources
ACLU files lawsuit against Trump administration asylum rules
Civil rights groups file lawsuit challenging new Trump asylum restrictions
Trump Administration Ends Asylum Protections with Rule Critics Call 'Blatantly Illegal'