Jose Omar Bello Reyes read a poem criticizing last year's family detentions. Two days later, ICE arrested him outside his Bakersfield, CA, house.
---
The American Civil Liberties Union (ACLU) is filing a lawsuit against the federal government, accusing the Immigration and Customs Enforcement (ICE) agency of illegally arresting a man who'd blasted it in a public poetry reading.
According to the San Francisco Chronicle, the suit was filed in a California court on behalf of 22-year old Jose Omar Bello Reyes. The case had its first hearing Monday, with ACLU attorneys arguing that Bello was arrested by ICE agents in retribution for his poem.
The organization has framed the debacle not only as an immigration affair, but as a direct challenge to U.S. Constitution.
Immigration and Customs Enforcement, claims the ACLU, has repeatedly "targeted activists who publicly criticize its immigration enforcement practices." And the arrest of Bello seems a particularly egregious example, because Bello, a student, works as a farmhand. With an annual income scarcely hovering around $20,000, ICE set his bail at $50,000.
"What's at stake is the right of not only an immigrant, but anyone to criticize the federal government without fear of retaliation for those criticisms," said ACLU attorney Jordan Wells.
The ACLU hopes that its lawsuit will force the government to either release Bellor or greatly reduce his bail.
Bello's arrest, notes the Chronicle¸ occurred during a May forum in Kern County, California. Entitled "Dear America," Bello's poem criticized American immigration policies, specifically those which led scores of families to be separated along the U.S.-Mexico border last summer.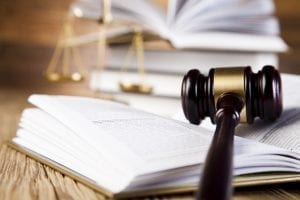 "You and your administration cause fear, fear through separation," Bello read aloud, addressing the county Board of Supervisors. "Instead of building trust with people, do y'all prefer this racial tension?"
Two days later, Bello was arrested outside his home.
However, it wasn't his first encounter with ICE—he detained in May 2018, too, and ordered deported. But a judge set a $10,000 bail and released him after it was paid.
Bello was arrested again in January of this year. He pled no guilty to a DUI charge but wasn't contacted by or sought by ICE in the interim.
The Chronicle and ACLU say the timing suggests Immigration Enforcement wanted revenge after Bello publicly criticized it.
"The close succession of these two events strongly indicates that ICE acted in retaliation against Mr. Bello for his speech expressing views against the agency's actions," the ACLU wrote in its lawsuit.
"If left unaddressed, ICE's actions will chill immigrant speakers from sharing criticisms of the agency at the very same time that its escalating aggression and increasing use of detention are the center of public debate," said the ACLU in its June filing.
The Chronicle adds that U.S. Magistrate Judge Salle Kim lent some credence to the plaintiffs' complaint, suggesting the timing of Bello's arrest was "suspicious."
Bello remains in ICE custody.
Sources
COURT HEARING FOR MAN ARRESTED BY ICE SHORTLY AFTER RECITING ANTI-ICE POEM
ICE arrested activist just hours after he recited a poem criticizing the agency
ICE arrested immigration activist for reading a critical poem in public, SF lawsuit says