However, with such new medical possibilities comes new issues associated with different factors when it comes to calculating personal injury amounts.
---
The advancement in technology means an introduction of new types of treatments and medications being made available that initially were not available. However, the introduction of this new technology and these new treatments results in the rise of complications with regards to personal injury cases. The introduction of new treatments in the medical world may see a significant risk factor in calculating personal injury amounts in compensation, particularly in the area of reasonable medical expenses.
New medicines provide benefits to individuals who have suffered injury or illness as a result to some form of personal injury caused by Wasilla accident. Some new forms of medicine that have proved beneficial include complete scar removal , modifications of medications that promote greater health over traditional medicine, etc. Such medical advancements serve to promote the well-being of persons who have suffered injury in one form or another.
However, with such new medical possibilities comes new issues associated with different factors when it comes to calculating personal injury amounts. For example, groundbreaking medical advancements may result in the expenses associated with a treatment being severely high. Medical expenses are a significant factor when applying them to personal injury lawsuits for compensation. Therefore, it becomes difficult to understand and/or predict how much such costs may change over the course of time as a result of the introduction of new medical treatments.
When a person suffers an injury as a result of the negligence of another and incurs medical expenses they are generally four elements that must be proven in order for them to receive compensation for medical expenses. These elements must prove the necessity of such medical treatments. The medical treatment that was sought must be a requirement in order to ensure the health and well-being of the individual who has been injured. It is also important to prove that any negligence caused by another led to the injury that was treated. In addition, all monies collected from the suit are used only for the treating of the harm caused. The final element is that the charges for the treatments sort are reasonable without being excessive.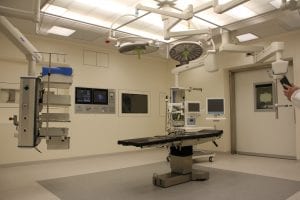 The first three elements can be proven through the testimony of medical experts and agreements of payment often ensure that all the money received is used solely for the healthcare needs of the injury victim. However, when it comes to the reasonableness of the charges for treatment this is where issues arise. 
The reasonableness of certain expenses may come into question as well as the applicability of new technologies and medicines that have been developed in the time of the incident. In fact it is not uncommon for complications to arise in a case due to the element of reasonableness of treatment. As a result this may lead to the reasonable expenses having to be analyzed. The term reasonable expense is a measure used to ensure that the person injured is restored to a physical outlook as though they were not harmed and with the introduction of new technologies there is a wider range of options that can lead to reasonable expenses.