The Florida Supreme Court suspended criminal defense attorney David Allen Brener's license back in November after he was accused of abandoning his law practice without notice to his clients and without taking reasonable steps to protect their interests."  Now Brener has been officially, permanently disbarred after he failed to appear at court proceedings.
Court documents indicated, "In addition to missing court appearances in Lee, Pinellas and Collier counties, Brener failed to communicate with clients, perform work, respond to the Florida Bar or participate in disciplinary proceedings."  Brener had been ordered to pay restitution of $27,800 to six clients and $2,251.55 to the Florida Bar.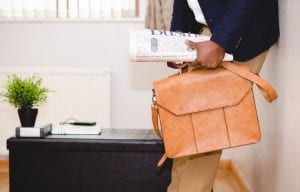 The court's decision came after a prolonged period of questionable behavior on Brener's part that caused him to be officially disbarred.  The former attorney had also been previously had been accused of beating, kidnapping, and holding his wife captive over a three-day period in 2016, but he was acquitted of all charges in 2017.  His arrest stemmed from a three-day period of physical and emotional abuse in which his wife told authorities he beat her, stripped her naked, bound her with duct tape, choked her, and urinated on her.
On the fifth day of trial, the jury took one hour and 15 minutes to reach a verdict.  He had been charged with false imprisonment, aggravated assault with a deadly weapon, battery, and possession of cocaine, and was eventually found to be not guilty on all counts.  Brener said after the jury's decision, "I'm overjoyed.  The long nightmare is over.  This was an example of the criminal justice system working."
The Florida Bar opened an investigation into the matter, but did not petition for an emergency suspension, which would require investigators to prove the attorney's actions are causing "great public harm."  This petition would come later, in 2019.
The domestic abuse offenses came after he had been arrested in 2012 for domestic violence after being reported to authorities by his girlfriend.  He had also been accused of rupturing a man's eye socket during a bar fight in downtown Fort Myers and was arrested for battery in 2014.
Chris Crowley, an attorney who successfully defended Brener on a previous claim of ineffective counsel, said Brener was a "very talented trial attorney," and that his disappearance was "very bizarre."
Brener was a solo practitioner "in multiple circuits and counties in Florida" with the 20th Judicial Circuit being his "primary circuit" before being officially disbarred.
Florida's disbarred "lawyers may not re-apply for admission for five years.  They are required to go through an extensive process that includes a rigorous background check and retaking the Bar exam," according to The Florida Bar's website.  Brener citation reads, "David Allen Brener, 2502 Second St., Suite 204, Fort Myers, suspended effective Dec. 28, 2018, following a Nov. 28, 2018, court order.  (Admitted to practice: 1988).  According to a petition for emergency suspension, Brener abandoned his law practice without notice to his clients and without taking reasonable steps to protect their interests.  Brener has consistently and continually failed to appear for court proceedings since about early October 2018 in at least three counties – Lee, Pinellas and Collier.  He also failed to appear at the show cause hearing. (Case No. SC18-1944)."
Sources:
Missing lawyer with troubled past is disbarred after he 'abandoned his law practice without notice'
Fort Myers defense attorney arrested for third time
How does an attorney accused of beating wife continue practicing law
Attorney David Brener found not guilty of beating his wife and holding her captive