How far can a government go to protect national security? Draconian limits on the media cross the line.
---
When the Federal Police raided two of the biggest media outlets in Australia during June, the story made global headlines, and caused some damage to Australia's international reputation as a thriving Western Democracy. Now, a government inquiry into the raids is underway. But there are still many questions to be answered around the future of press freedom in Australia as well as the severity of, and the serious implications of, a number of the country's new national security laws – which have far-reaching powers, and exceptionally harsh penalties. 
The story so far
In June, journalists from two different media organisations were raided by the Australian Federal Police in relation to stories they had researched and published which don't paint the Australian Government in a particularly flattering light. One story, by Newscorp journalist Annika Smethurst went public in April last year, exposing government intentions to spy on citizens, while the ABC's story was in relation to a story aired in 2017 about military misconduct in Afghanistan. 
At the time, the police said that the raids were prompted by alleged unauthorised disclosure of specific documents which undermined Australia's national security. 
Australia's national security legislation 
It is worth noting that since the 9/11 terrorist attacks in the U.S., Australia has passed or amended more than 60 laws related to secrecy, spying and terrorism — more than any other liberal democracy. Many of these laws impact the lives of every day Australians – their freedom of movement, freedom of association, and freedom of speech. 
Privacy too, has been eroded. For example, the controversial metadata retention laws, introduced in 2015, state that Internet service providers are required to keep data including call records and IP addresses of all users for at least two years, and hand it over to law enforcement agencies when requested, without the need for them to obtain a warrant.
And, when News Chief John Lyons live-tweeted the raid of the ABC offices, he said he was 'staggered' by the power of the Federal Police warrant. Four words in particular, giving police permission "add, copy, delete or alter" data found in its search, also stunned many Australians. But, this clause was enshrined into the national Crimes Act last year, "for the purpose of obtaining access to data (the relevant data) that is held in the computer or device … to determine whether the relevant data is evidential material of a kind specified in the warrant".
All of the laws passed in Australia over recent years have been promoted as necessary to protect Australia from the threat of terrorists, but there are now real concerns about their severity. 
Impact on 'freedom of the press' 
Included in legislative reforms are also a range of laws that prevent whistleblowers from exposing government misconduct, and journalists from publishing about it. In fact, the whistleblower who leaked information to ABC journalists for their story on Afghanistan, is currently facing criminal proceedings for leaking information about the crimes. He maintains that the information was in the public interest, and he felt compelled to share it.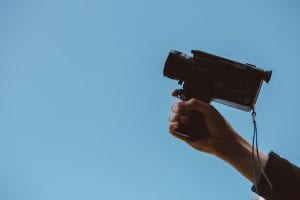 Journalists could face prosecution 
It's still uncertain whether the ABC and News Corp journalists will face prosecution over publishing the leaks. 
If the reporters are charged with criminal offences, last year's newly passed espionage laws are being touted as the most likely they will be charged under. 
The National Security Legislation Amendment (Espionage and Foreign Interference) Act 2018 creates a series of laws that criminalise Commonwealth officers (who are broadly defined) that leak classified information, as well as those journalists reporting such information to the public. Significantly, there are no checks or balances for what can and can't be classified – meaning the government can effectively keep secret whatever it believes is against its interests. The Act imposes prison sentences of up to 25 years.
The Government has, so far, not provided any assurance they won't be. 
While there is also legislation preventing the Government from ordering the Australian Federal Police to drop an investigation, many Australians, including a number of other Government officials believe, that a public declaration would go some way towards diffusing the current situation. 
What happens next?
The heads of the ABC and Newscorp are currently locked in a stalemate with the Government, calling for limits to information which government departments can classify as secret, as well as a review of Freedom of Information laws and exemptions for journalists from a range of laws enacted over the past seven years which can see them imprisoned for exposing crime and misconduct in government departments.
These media chiefs are also advocating for urgent law reform to deliver tougher protections for journalists and public sector whistleblowers, including giving news organisations the right to contest the issuance of search warrants on journalists and media agencies.
The ABC has already filed legal proceedings in Australia's Supreme Court, challenging the 'constitutional validity' of the Federal Police warrant and the subsequent search of its premises. Newscorp has stated its intention to do the same. The ABC's case will be heard within the next few months. 
Government review 
In the meantime, a Parliamentary Committee is reviewing the AFP raids. This committee is already in session reviewing a number of laws including the metadata retention laws, and anti-encryption laws. 
When the time comes for the committee's final recommendations, they will certainly garner attention. Because right now, the world is watching to see if Australia can sensibly govern national security, balanced with press freedom in the new 'information age' and retain its reputation as a democracy. 
It's a well-known fact that democracies can only work effectively when the voting public is sufficiently informed in order to make decisions about whom they vote into power. Anything less begins to have the hallmarks of a totalitarian state.