An African-American man staying at an Oregon DoubleTree hotel is planning to sue the property for racial discrimination.
Jermaine Massey was staying at the Hilton franchise last weekend. While talking on the phone to his mother in the lobby, Massey says he was approached by DoubleTree security. A guard, identified on social media only as "Earl," accused him of trespassing and called the police to assist in an eviction–even after Massey showed his room key.
"In that moment when Earl approached me, I was blindsided," Massey told ABC News. "I was handling a personal family call and I was a little shocked that he approached me when I was on a call. I wasn't disturbing anyone, but I confirmed his question and then he continually harassed me about it … I feel like I was being interrogated. And I just didn't feel like I was being respected."
Massey went on to describe the incident as "humiliating."
Attorney Greg Kafoury told KATU that a lawsuit is now in order.
"The actions of the hotel manager and the hotel security guard are routine racism," Kafoury said, adding that Massey, 34, has ties to law enforcement.
"Mr. Massey has done undercover work for the federal Department of Justice," Kafoury said. "He was a human resources man at the FBI."
The confrontation between Massey and a DoubleTree security guard was caught on camera. Massey started filming not long after being told to leave. He can be heard trying to explain his circumstances, albeit with little success.
Talking to ABC News, Massey attributed the encounter to racial discrimination.
"The reason I feel like I was singled out is because of my race," he said. "And the other folks in the video, as you can see, were white. I'm black, African-American, and that's the only justification I have. I have no other way to explain why I was selected out of all the people in the hotel to be questioned that night."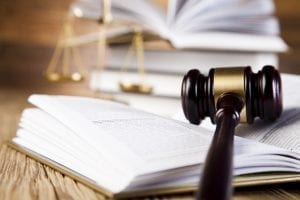 Police officers responding to the call escorted Massey to his room and asked him to pack up his belongings and leave. Because the request came directly from hotel management, law enforcement claims, Massey could have been charged with trespassing if he had disobeyed.
Kafoury said neither he nor his client bear any ill will against Portland Police.
"We have no beef with the police," he said.
DoubleTree issued several apologies to Massey and claimed the actions of its employees were inconsistent with the brand's commitment to diversity.
On Saturday, DoubleTree announced over Twitter that it had fired the security guard and hotel manager involved.
"We have terminated the employment of the two men involved in the mistreatment of Mr. Massey," DoubleTree Portland wrote. "Their actions were inconsistent with our standards & values. We reiterate our sincere apology for what he endured & will work with diversity experts to ensure this never happens again."
Massey's eviction is one of several recent and high-profile incidents involving African-Americans being harassed for no apparent reason. Activists say the encounters—often caught on video—reflect the sort of systematic and all too regular racism minorities face in America.
Sources
Black guest kicked out of Portland hotel plans to file racial discrimination lawsuit
DoubleTree Portland Hotel fires 2 workers for calling police on black hotel guest