Going into business for yourself is a big step. Buying a franchise is one way to do it, and there are ways to make the choice easier.
---
It is easier today more than ever before to start investing in our own little business. The information is out there at our fingertips, waiting to be grabbed. Those of us who are adventurous and seek new business opportunities, often consider franchising as an option. And for good reasons, too. Franchises can be found in almost every industry we can think of which makes our options basically limitless. So, one of the main questions we need to ask ourselves is what do we decide on? Is buying a franchise the right move? There are many other questions that we will cover here. Will we go for a proven product or service or will go out on a limb? Either way, it involves time, effort, knowledge, and ultimately a bit of luck. Recognizing a good opportunity and setting aside not so good ones takes all of that. Let's go over the key points in making the right choice.
Our expectations
What do we want to accomplish with our franchise business? There are plenty of different reasons why one would like to engage in such an endeavor. Maybe we want to do it just as a hobby while working full-time on the side. Or, maybe we want to make it into our primary source of income. Eventually, we could consider owning multiple franchises. Whatever our goals are, we need to take a step back and be honest and introspective about what we are trying to accomplish.
What is our budget?
The costs associated with acquiring a franchise can vary greatly depending on multiple factors. Industry and specificities about business models are just some of them. Certain upfront fees can be less than $10,000, while others can be more than $1 million. We need to weigh the initial investment we would have to put down against expected return. Is this income feasible when put next to our lifestyle, wealth, and equity goals? An example would be opening a food franchise. It would demand a high initial investment compared to home-based and b2b franchises. This is due to the amount and nature of equipment and inventory needed for successful ignition. It is up to us to decide how much we want to invest and if it is worth our while. Will it help us reach our short and long-term goals? Franchises do focus more on franchisees having the business know-how and entrepreneurial drive rather than industry-specific experience. We, as franchisees, need to understand the value of marketing, sales, good customer service. An increase in transactions is our number one goal. 
The fine print
We should always be accompanied by our legal and financial advisers when taking on such an endeavor. Reading the franchise disclosure document (which we will refer to as the FDD for simplicity) in full is a must. Here are some of the sections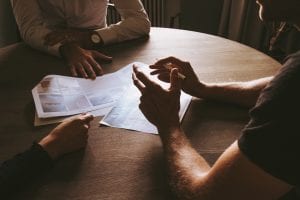 that require particular attention. The history of past and current litigation of the franchise. Items one through four of the FDD provide us with information about the franchisor's experience. Has the franchisor or any of the people in charge ever been involved in bankruptcies or litigation relevant to the brand? That is something we would want to know. Past and current litigation between the franchisor and franchisees under it could point to a potential dissatisfaction with the brand. On the other hand, it might show that the franchisor is serious and stern about upholding its standards for everyone's benefit. When it comes to payments and revenue models, the FDD explains what we will pay to the franchisor and its affiliates. Also, how much do they rely on franchisees for revenue? Item 19, which is the financial performance representation, and 21, the historical growth and revenue sources, will give us the information on how well they have it going for them. Item 20 of the FDD will provide us with a list of currently operating franchisees and ones that have stopped communicating with the franchisor. We should make the effort in contacting as many of them as possible and inform ourselves about their mutual experiences. This could prove to be an invaluable insight into the potential struggles and profitability. We need to run these questions consistently by everyone to see if we get consistent answers. Talking to as many of them as possible will give us the necessary positive and negative feedback for us to use. All positive feedback is almost as bad as all negative, no one has a perfect track record.
The relevant questions
There are specific questions we need to ask and those differ from industry to industry. These should cover anything that cannot be found in the FDD. Niche-specific particularities that depend on our specific, individual wants and situations. For example, what is the sales approach, is there enough available business in that particular marketplace, and are there enough financial means for a successful campaign? Will the franchisor's sales and advertising approach work in our particular marketplace? Sure, there are plenty of franchises for sale online in Adelaide, for example, and we can draw our own conclusions. But it never hurts to ask for the first-hand information. We need to be clear about what we want and expect from each other. The deal is always the best one if both parties are satisfied. Any long-term partnership is a win-win situation. So, that is the goal all of us should have in mind, a good relationship that will last and add value for everyone.
There is no one size fits all solution to this question. What will best suit us depends on our goals, aspirations, and principles. Ultimately, it depends on how we feel about it. Doing something we love is the key to a happy, challenging, and productive life. There are plenty of factors to consider and making a decision can be overwhelming. It does involve investing our hard-earned money and taking a leap of faith. With these basic principles, we can make the distance that we have to jump as short as possible.