The lawsuit alleges that some of the biggest oil and gas companies in the world knew that climate change was harming the environment, yet refused to admit their practices contributed to man-made climate change.
---
California has filed a landmark lawsuit against some of the world's largest oil and gas companies, claiming that they received the public about the risks of fossil fuels and should now be held liable for the costs of climate change-related storms and wildfires.
According to The Associated Press, the lawsuit was filed earlier this week in Superior Court in San Francisco.
Aside from demanding damages, the state is also asking that a court compel the creation of a fund—financed by the defendant companies—to pay for recovery and clean-up efforts following climate change-related natural disasters.
California Gov. Gavin Newsom, a Democrat, said that the complaint intends to hold each of the companies—Exxon Mobil, Shell, Chevron, ConocoPhillips, and BP—responsible.
"For more than 50 years, Big Oil has been lying to us—covering up the fact that they've long known how dangerous the fossil fuels they produce are for our planet," Newsom said in a statement announcing the lawsuit. "California taxpayers shouldn't have to foot the bill for billions of dollars in damages—wildfires wiping out entire communities, toxic smoke clogging the air, deadly heat waves, record-breaking droughts parching our wells."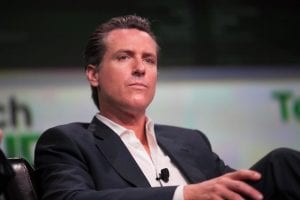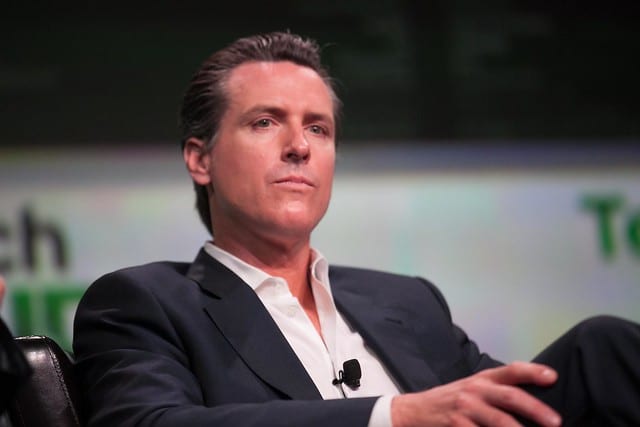 The American Petroleum Institute, an industry lobbying group named in the lawsuit, has since sad that climate policy should be decided by Congress—not in the courtroom.
"This ongoing, coordinate campaign to wage meritless, politicized lawsuits against a foundational American industry and its workers is nothing more than a distraction from important national conversations and an enormous waste of California taxpayer resources," A.P.I. Vice President Ryan Meyers said in a statement.
Shell, too, said that states like California are trying to coerce courts into legislating from the bench.
"Addressing climate change requires a collaborative, society-wide approach," Shell said. "We agree that action is needed now on climate change, and we fully support the need for society to transition to a lower-carbon future."
However, California Attorney General Bob Bonta, also a Democrat, said that companies like Shell have known for decades that their practices and products harm the environment—yet failed to warn the public, and actively funded disinformation campaigns to downplay the deleterious effects of climate change.
"Oil and gas companies have privately known the truth for decades—that the burning of fossil fuels leads to climate change—but have fed us lies and mistruth to further their record-breaking profits at the expense of our environment. Enough is enough," Bonta said. "With our lawsuit, California becomes the largest geographic area and the largest economy to take these giant oil companies to court. From extreme heat to drought and water shortages, the climate crisis they have caused is undeniable. It is time they pay to abate the harm they have caused.
"We will meet the moment and fight tirelessly on behalf of all Californians, in particular those who live in environmental justice communities."
Sources
Attorney General Bonta Announces Lawsuit Against Oil and Gas Companies for Misleading Public About Climate Change
California lawsuit says oil giants deceived public on climate, seeks funds for storm damage
'Watershed moment': California enters climate litigation fray