Is there a balance between consumer freedom of speech and business rights? The current trend with online reviews, such as those on Yelp, suggests the answer is "no."
---
Yelp's About Us page states the company's mission head-on: they want to connect people and businesses. And, if you have ever gone to any business establishment such as a nearby restaurant in your area, chances are, you know how Yelp creates this connection. When you log on to their website or when you use their mobile app, you are given the power to review the establishment or business and share your feedback to fellow online users. 
On the other hand, if you are a business owner, Yelp markets itself as a platform that supposedly gives you the chance to grow and improve your business by helping you reach your target customers. All you have to do is to create a free account, claim your business page, and manage things from there on. 
This consumer-business dynamic as fueled by the Yelp community seems to be quite an ideal setup. After all, word of mouth and online reviews are amongst the most powerful organic forms of marketing. Just ask any marketing agency or digital marketing services company.
Online reputation statistics report how purchasing and other important decisions made by users are greatly impacted by online reviews. For example, a tourist exploring a fairly new location sets out to grab a quick lunch. Like you and every other mobile-dependent citizen, he searches online for a nearby establishment that can satisfy his hunger and food cravings. Definitely, a restaurant with good customer feedback and rating online will catch his attention. Obviously, he will most likely steer clear from those that have garnered several negative online reviews.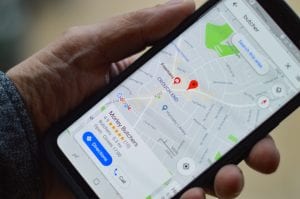 And just like that, a business gains – or loses – a customer. 
While things may seem to be quite easy and simple, the truth is, Yelp, just like any other go-to online review destination, faces other complications in their generated ecosystem. On one end of the spectrum, freedom of speech is a highly regarded consumer right that has its own set of consequences. Users with highly critical and damaging reviews may hide behind the blanket of protection that this right extends, leaving Yelp and other online review platforms with the controversial burden of weighing viability versus moderating comments. 
Conversely, you might be familiar with the accusations that Yelp faced, where businesses cite their experience of being harassed by the platform's salespeople in pursuit of promoting their advertisement services. 
The Flight Academy stands alongside several other businesses that have seen a decrease in their positive reviews from Yelpers, while the negative Yelp feedback increased when they allegedly refused to avail Yelp's advertisement services. Some have even gone as far as taking the issue to court and suing Yelp for this practice.
Amidst the dilemma of clashing rights, the question remains as to whether Yelp can serve both users' and businesses' best interests, a likely offshoot of their mutual connection. From the very start, Yelp has sustained the web 2.0 approach when it comes to site content. And now that they cannot be mandated to take down negative user reviews, this stance is amplified. Add to this the legal support it has gained with respect to automated content filtering and you can very much have a clear view as to where the scales have currently tipped.