The Consumer Financial Protection Bureau will soon be rolling out new guidelines for debt collectors to follow.
---
The Consumer Financial Protection Bureau (CFPB) will soon reveal new debt collection guidelines, according to the agency's director, Kathy Kraninger.  Some expect this to provoke a tug of war between the industry's motives and consumer advocacy with both sides of the fence hoping to gain the bureau's favor.
The agency's proposal will be the first update to the Fair Debt Collection Practices Act in more than forty years and will address how often collectors can call someone as well as provide guidelines concerning the use of emails and text messages.  It comes at a time in which the agency is undergoing a major facelift under the Trump administration, which has included an effort to decrease the number of cases filed against financial companies and rolling back regulations, especially on payday lenders.  The CFPB will "modernize the legal regime for debt collection," Kraninger said.
Industry affiliates have been waiting for the Trump administration to come up with clear rules regarding how aggressive they can be, while consumer advocates have asked the CFPB to stop debt collectors from harassing consumers altogether.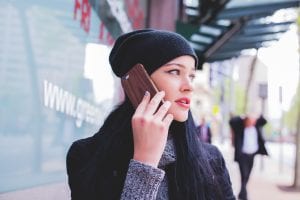 Kraninger laid out a vision for the CFPB at the Bipartisan Policy Center last month, which included a focus on "educating consumers to make better decisions and reducing 'unwarranted' regulatory burdens."  The CFPB "cannot be everywhere, with everyone, at every transaction — nor should it try to be," Kraninger said. "Empowering consumers to help themselves, protect their own interests…is vital to preventing consumer harm and building financial well-being."
Under Kraninger, the CFPB has already proposed rolling back rules requiring payday lenders to verify consumer income. The bureau's practice of preemptively verifying that companies are adhering to the Military Lending Act had also been eliminated.
The United States alone has more than 7,000 debt collectors, and the CFPB said it received 81,500 complaints about debt collectors in 2018.  The industry is looking for "clear lines of what we should be doing and not doing," said Leah Dempsey, senior counsel for ACA International, adding as an example, "Courts have split on whether debt collectors can leave voicemails.  The existing law was written before email and text messages became standard ways to communicate.  Millennials like me don't answer their phone.  Respectful communication in a way that is helpful to the consumer will benefit both parties."
Consumer advocates are concerned the CFPB's new guidelines will weaken existing laws in favor of industry players.  They have been lobbying to have debt collector calls limited to only once per week and have been looking for the bureau to prohibit attempts to collect on old debts, referred to as "zombie" debts.  Contacting consumers via social media, email, or text messaging is a form of harassment and should be restricted, they've said.
"Consumer privacy should be a key concern for the CFPB," said Christine Hines, legislative director of the National Association of Consumer Advocates.
"The purpose of statute limitations is to prevent cases where evidence may no longer be available," said Lisa Stifler, deputy director of state policy at the Center for Responsible Lending.
Sources:
Could debt collectors send you texts, emails? Consumer groups fear CFPB may allow it.
Consumer groups fear feds will let debt collectors send texts, emails