Chicago prosecutors opt to drop charges against actor Jussie Smollett who had allegedly staged a hate crime against himself.
---
Chicago prosecutors opted to drop charges against the former "Empire" star Jussie Smollett after he had previously been accused of staging a hate crime with the help of a pair of hired brothers.  The move was hit with significant backlash from both the city's police superintendent and the mayor, who called the decision a "whitewash of justice."
The star had claimed that two masked men put a noose around his neck and poured chemicals on him while yelling racist comments and announcing their support for Trump back in January.  He maintains he was a victim of a hate crime as a Black, gay male.  But Mayor Rahm Emanuel emphasized a grand jury concluded the attack was a hoax, and he stands by this decision.
"This is a whitewash of justice," Emanuel said. "From top to bottom, this is not on the level."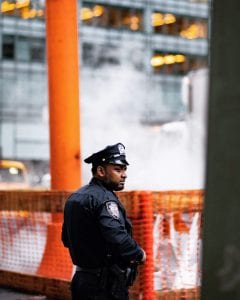 In a statement after the hearing, the office of the Cook County State's Attorney cited Smollett's prior community service and his willingness to forfeit his $10,000 bond, calling his efforts a "just disposition."  The office said the outcome was appropriate, even though prosecutors said they stood by the initial decision to charge Smollett with filing a false report.
Chicago Police Superintendent Eddie Johnson responded, "Do I think justice was served? No.  I think this city is still owed an apology."
First Assistant State's Attorney Joseph Magats said prosecutors used the same criteria in determining Smollett's fate that they do for any defendant.  "The fact there was an alternative disposition in this case is not and should not be viewed as some kind of admission there was something wrong with the case," he said.
Police originally arrested Smollett on February 21, accusing the star of paying two brothers $3,500 to stage the attack in an effort to use the notoriety to advance his career.  At the time, 20th Century Fox made the following statement, deciding to release Smollett from it show:
"The events of the past few weeks have been incredibly emotional for all of us.  Jussie has been an important member of our Empire family for the past five years and we care about him deeply.  While these allegations are very disturbing, we are placing our trust in the legal system as the process plays out.  We are also aware of the effects of this process on the cast and crew members who work on our show and to avoid further disruption on set, we have decided to remove the role of Jamal from the final two episodes of the season," the network said, referring to his character, Jamal Lyon.
The brothers were arrested after getting captured on surveillance footage near the site of the alleged assault.  Police said in February they had confessed to their role in Smollett's plot and were released without charges.
"I've been truthful and consistent on every single level since day one," Smollett said.
"How dare him? How dare him?" Emanuel responded, not buying his supposed innocence in the events. "Is there no decency in this man?"
Sources:
Jussie Smollett hoax charge dropped by Chicago prosecutors, prompting mayor's rebuke
Jussie Smollett Removed from Empire Season 5's Final Two Episodes