The law threats anyone who brings certain immigrants into Florida with harsh legal penalties, including potential felony charges.
---
Civil rights advocates have filed yet another lawsuit against Florida, claiming that a recently-passed immigration law is illegal and unconstitutional.
According to The Associated Press, the lawsuit was filed by the following organizations:
The Southern Poverty Law Center;
The American Civil Liberties Union;
The American Civil Liberties Union of Florida;
Americans for Immigrant Justice; and
The American Immigration Council.
Collectively, the organizations allege that the state and several individual defendants—including controversial Gov. Ron DeSantis and Florida Attorney General Ashley Moody—have exceeded their authority by implementing novel immigration enforcement programs.
In May, for instance, Gov. DeSantis signed into law a bill that both criminalizes the "relocation" of undocumented immigrants and limits social services for aliens without legal permanent residency.
The same law expands existing requirements for businesses with 25 or more "staffers," who must now use the federal E-Verify system to ensure that applicants and employees are authorized to work in the United States.
Hospitals that accept Medicaid patients must also include citizenship-specific questions on their intake forms.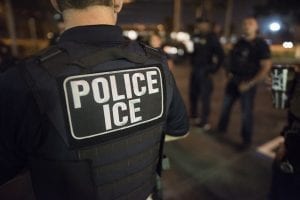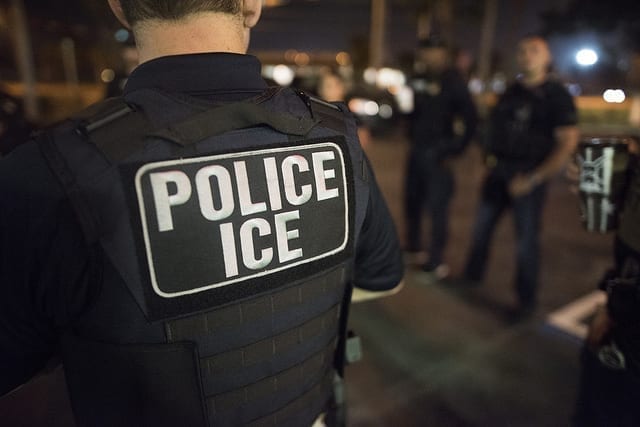 However, the plaintiffs' lawsuit takes specific issue with the bill's migrant relocation provisions.
This provision—which critics have called ambiguous—threatens prosecution and criminal penalties against anyone who transports an undocumented immigrant into Florida.
The law, the organizations claim, puts "thousands of Floridians and residents of other States—both citizens and noncitizens alike—at risk of being arrested, charged, and prosecuted with a felony for transporting a vaguely-defined category of immigrants into Florida."
"Families may be unable to visit each other across state lines," the lawsuit claims. "Parents who live near the state border may be unable to drive their children to medical appointments or soccer matches."
The lawsuit was filed on behalf of nine unidentified plaintiffs, including one who currently serves as the director of a non-profit organization in Georgia.
This plaintiff, writes The Associated Press, regularly transports immigrants—of all different statuses—to critical medical appointments in Florida.
However, the plaintiff now fears that she could risk criminal charges for "performing a key aspect of her job, and for doing what she believes to be morally just."
The lawsuit seeks a court order affirming that the statute is unconstitutional, going "far beyond" federal immigration policies and "penalizing a wide array of conduct that Congress chose not to prohibit."
"It impedes the federal immigration scheme by preventing immigrants from entering Florida," the lawsuit alleges. "And it puts state officials in the unlawful position of making complex determinations about people's immigration status and history."
Sources
Civil rights groups sue Florida over its new immigration law that supports DeSantis' migrant flights