Attorneys filed a class action suit against travel booking juggernaut Expedia last week, alleging that the company overcharges customers on taxes and fees.
Seattle Pi reports that Expedia is accused of 'levying taxes beyond what's required by local jurisdictions for hotel rooms and pocketing the proceeds.'
This isn't the first time the website's run afoul of the law. According to Skift.com, Expedia settled a similar consumer suit in 2009 for $123.4 million. That suit alleged a widespread breach of contract, coupled with deceptive business practices.
Travel portals have long been criticized for inadequately explaining the basis of tax charges and supposedly mandatory fees.
The same Seattle law firm that sued Expedia in 2009 is spearheading the latest class action. Along with tax fraud, Hagens Berman says the company has violated the Racketeering and Corrupt Organizations statute—a federal law originally designed to take down members of the American Mafia, but which has seen novel utilization since.
The suit focuses on charges levied through Reservations.com, which obtains its hotel room inventory from Expedia.
Reservations.com, says Seattle PI, has brokered over 4 million 'room nights' since opening in April of 2014. Expedia collects the site's payments for lodging, taxes and fees, on top of a $14.99 commission from Reservations.com.
After consumers follow through with a reservation and check out of a hotel, Expedia is supposed to remit collected taxes and fees to hotels or local government agencies. But attorneys say that Expedia routinely took more than needed, charging above cities' rates and pocketing the difference.
Seattle Pi recounts the experience of plaintiff Joseph Church, who spent two nights at the Hyatt Regency Orlando.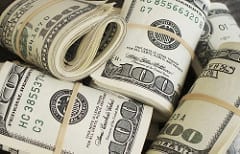 Church made his booking through Reservations.com, paying $518.30 for the room, $14.99 for a service fee and $108.68 for taxes and fees.
However, Orlando's tax for hotel rooms is 13.5%. While Church should have been liable for just under $70 in taxes, he was overcharged by nearly 50%.
Other instances outlined by attorneys indicated that the practice of taking more in taxes was routine on Reservations.com. In some listings, such as that for the Renaissance Seattle Hotel, Expedia levied more than twice the usual rate.
While Rsservations.com isn't named as a defendant, the lawsuit maintains that the Expedia affiliate was a knowing and willing accessory to deception.
"Contrary to Reservations.com's representations and/or the expectations of consumers, the 'taxes and fees' charged by the defendants are not the actual taxes and fees remitted to governmental authorities but contain additional amounts surreptitiously added by the defendants," claims the suit.
Notices on Reservations.com  say that whatever taxes and fees are collected in prepaid hotel bookings are due only to government mandate.
Skift.com notes that, while the suit only now focuses on Expedia's practices 'in relation to Reservations.com,' the litigation wishes to retain the right to expand its scope. Attorneys claim the purported deception has cost customers nearly $100 million.
Sources
Class-action lawsuit: Bellevue-based Expedia overcharges customers on taxes
Expedia Faces Traveler Fee Lawsuit Alleging Tax Fraud and Racketeering