Google says it doesn't track users activity when they're in incognito mode–it just receives updates from its partners and other websites.
---
A recently proposed class action accuses Google of violating people's privacy by tracking Chrome users' internet usage even when they have set their browsers to "incognito" mode.
CNet.com reports that the lawsuit was filed Tuesday in the U.S. District Court for the Northern District of California. The suit alleges that Google systematically violates wiretapping and privacy laws when it continues to "intercept, track, and collect communications" registered on Google, even when users are using Chrome's in-built "Incognito" mode.
The lawsuit also suggests that Google may illegally track people's internet usage on other browsers' equivalent "privacy" modes, too.
"Google collects and tracks consumer browsing history and other web activity data no matter what safeguards consumers undertake to protect their data privacy," the proposed class action states.
The complaint states that the company collects data across an assortment of its platforms, including Google Analytics and Google Ad Manager, as well as website plugins and mobile applications. These programs, adds Reuters, allow Google to collect droves of data on its users–including who their friends are, their favorite foods, shopping habits, and the "most intimate and potentially embarrassing things" they search for online.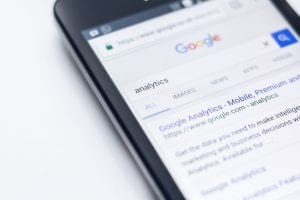 Google, states the suit, "cannot continue to engage in […] covert and unauthorized data collection from virtually every American with a computer or phone." The lawsuit further asserts that users have a "reasonable expectation" that their communications will not be intercepted, analyzed, or otherwise collected when they are using private browsing modes. And the complaint goes so far as to claim that Google's practices "intentionally deceive consumers" into believing that "private" browsing modes give them more control over what information the company may access.
While the class action requests at least $5 billion from Google and its parent company, Alphabet, the search giant has denied the lawsuit's allegations.
Google, though, maintains it has never promised that incognito mode is free from intrusion—just that the company itself is not directly tracking users' activity.
"Incognito mode in Chrome gives you the choice to browse the internet without your activity being saved to your browser or device," Google spokesman Jose Castaneda said. "As we clearly state each time you open a new incognito tab, websites might still be able to collect information about your browsing activity during your session."
However, Reuters notes that nominally private browsing modes have long been criticized by security researchers and consumer advocates, who have been keen to point out that Google—along with its competition—retains the capacity to track users across different browsing modes. Furthermore, the lawsuit says that Google, for all its disclaimers, does not provide users with information on how their internet activity may be tracked while incognito.
The New York Times adds the lawsuit was initiated by Mark C. Mao, a partner at the law firm Boies Schiller Flexner. The class action was filed on behalf of three people with Google accounts, all U.S. citizens or residents.
Mao, says Reuters, expects the class—if certified—could have millions of members.
Sources
Google faces $5 billion lawsuit for tracking people in incognito mode
Google faces $5 billion lawsuit in U.S. for tracking 'private' internet use