Buying commercial real estate is an exciting yet stressful undertaking. Whether you're expanding your location or renovating your current space, you should learn about the ins and outs, especially when it comes to the cost of your investment.
And if you're borrowing money to finance a commercial real estate purchase, you will have two major options: get a loan from a bank or from a private lender. Each one has its benefits and drawbacks and it is important to understand the key differences to determine which type of commercial real estate financing is most suitable for you.
Just as with home mortgages, banks and privately-owned lending institutions are also actively involved in providing loans for commercial real estate investments. Let's take a look at how bank loans differ from that provided by private lenders.
Bank Loans
Bank loans are probably the oldest type of loanss available for individuals and businesses. Banks are the largest lenders and they normally offer the lowest mortgage rates on the market. They also offer long-term repayment systems, which makes it easier on the part of the borrower. You could take a loan that is repayable over 20 or 30 years.
The biggest downside however, is that it is usually difficult to qualify for a bank loan, especially when you're borrowing to fund commercial real estate. In fact, 72% of small business owners who apply get rejected. To qualify, you must have a solid business credit score, collateral, or a personal guarantee. The approval and processing may also take a considerable amount of time, which could range from one to three months.
Pros:
Predictable monthly repayments
Very low, fixed interest rates
Helps build business credit
Cons:
Lengthy paperwork
Requires strong credit
Often requires collateral
Very strict qualification policies
Is a bank loan right for you?
If you have a strong credit score and are confident about your current financial status, securing a bank loan to purchase commercial real estate might be the best option for you. You will greatly benefit from low interest rates and easy repayment system. Nonetheless, you must be ready to put more time and effort to get your loan approved.
Here are some other considerations before choosing bank loans:
You likely need excellent credit to qualify.
You're likely an established business.
Your bank needs to see that your business is bringing in a healthy amount of cash flow.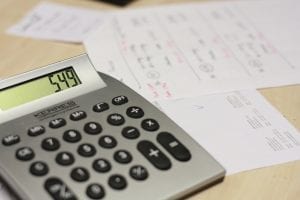 Private Financing
Private financial for both commercial loans and personal loans are becoming popular these days. Contrary to traditional bank loans, borrowers are given more flexibility as to the terms and qualifications. Processing loans is also easier and faster, with most private financing companies offering round-the-clock and door-to-door services.
A notable feature of private financing is it often qualifies borrowers who have poor credit history. That means even if you are not in a good financial situation at the moment, you still have a good chance of getting your commercial real estate loan approved. Furthermore, private lenders have no set lending requirements and the overall process is less complex and time-consuming.
Pros:
Funding can be secured extremely quickly
Qualification process is less complex and time-consuming
Easily accessible
Cons:
Loans have higher interest rates
Usually short-term
Is a private loan right for you?
If you're not confident about your credit rating and you value time and convenience, private financing is a good alternative to bank loans. However, you should know that it usually comes with higher interest rates. Also, most private loans are short-term (ranging from 6 to 12 months).
Here are some considerations before choosing private financing:
You're less likely to qualify for a bank loan.
You prefer short-term loans.
You're likely a startup and don't have sufficient cash flow.
Things to Keep in Mind When Applying for a Commercial Real Estate Loan
Commercial real estate loans allow you to purchase properties needed for your business with sky-high price tags. However, you must be careful when choosing loan offers to ensure that you're getting the best deal possible. Here are some things to keep in mind when applying for a commercial real estate loan:
Do your homework. Compare loan offers from various providers, whether you're considering banks or private lenders.
Read the terms, especially the sections about fees and charges.
Understand the loan approval process. Make sure that you know it's ins and outs.
Factor in future liabilities when deciding the loan amount. You will never know what comes along the way.
Join the Discussion