Construction and other industry groups have filed a lawsuit challenging New York's ban on gas stoves and furnaces on new residential buildings.
According to FOX Business, the complaint was filed on behalf of the National Association of Home Builders and the National Propane Gas Association, among other named plaintiffs. It lists the State of New York as a defendant.
New York, notes FOX News, recently began restricting the installation of gas stoves and appliances to encourage the use of more sustainable forms of energy.
However, in their lawsuit, industry groups claim that the Empire State simply does not have the legal authority to limit the use of gas stoves. It cites a federal law—the Energy Policy and Conservation Act—which purportedly preempts the state's prohibitions.
"E.P.C.A. reflects Congress's decision that the nation's energy policy cannot be dictated by state and local governments," the lawsuit alleges. "Such a patchwork approach would be the antithesis of a national energy policy."
The plaintiffs are asking a court to find that New York's ban is unenforceable, and to issue an order blocking it from taking effect in 2023.
"The ban is set to go into effect for buildings under seven stories beginning Dec. 31, 2025, but it is already causing irreparable harm to plaintiffs today," the petition says.
The ban, adds FOX News, was passed earlier this year. It would ban new natural gas connections in small buildings beginning in 2025, and large buildings beginning in 2028.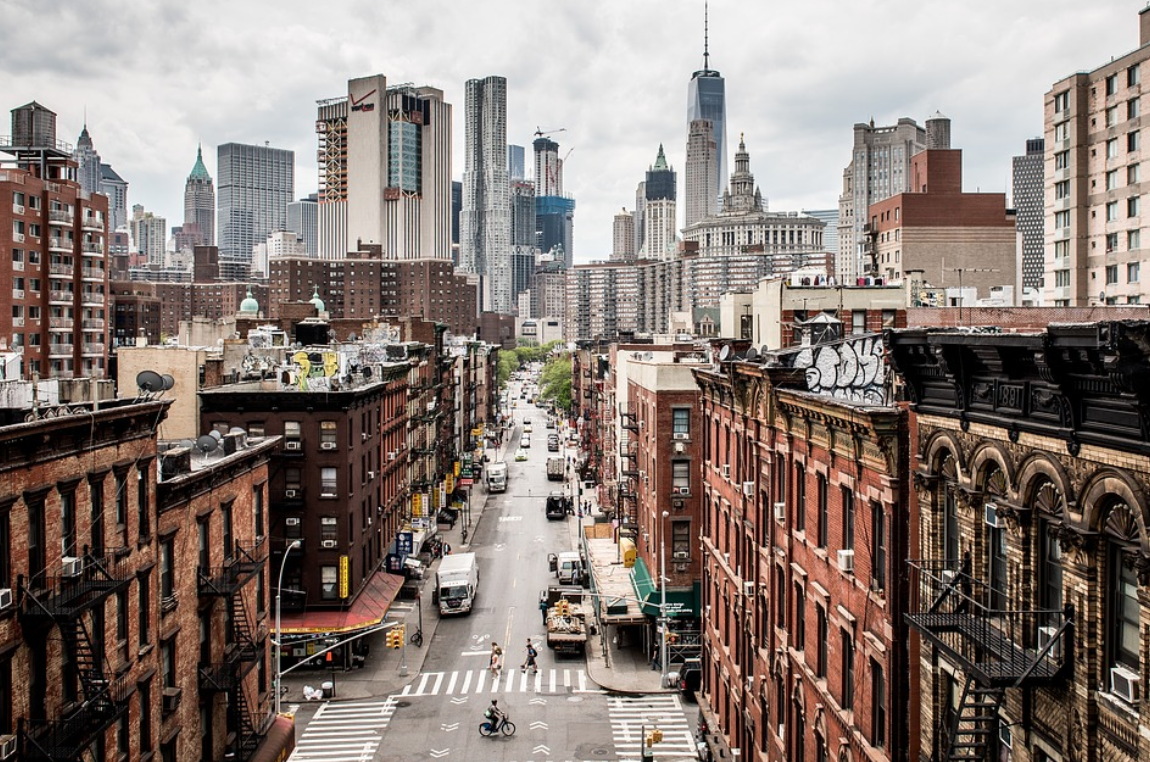 "Everyone knows we've seen the effects of climate change—the storms, the hurricanes coming to New York, record snow amounts. We're seeing the effects every single day. Not just here, but across the nation," New York Gov. Kathy Hochul said in April, shortly after the ban was passed by the state assembly. "Our budget prioritizes nation-leading climate action that meets this moment with ambition and the commitment it demands."
"We're going to be the first state in the nation to advance zero-emission new homes and buildings beginning in 2025 for small buildings, 2028 for large buildings," she added. "And we have more to do."
Sarah Jorgensen, an attorney for the plaintiff organizations, said that, while her clients support environmentally-friendly legislation, New York's gas ban would hurt their interests for little perceivable benefit.
"Our clients are strong supporters of the state's climate goals, but the ban puts our clients and their members at risk, for little to no environmental benefit," Jorgensen said. "It poses a serious threat to the livelihoods of thousands of New Yorkers."
In the meantime, environmental advocacy groups have taken to condemning the lawsuit, saying that "wealthy" lobbyists are misrepresenting reality to protect and preserve their profit margins.
"It hasn't even been two weeks since fossil fuel flooding completely shut New York City down, marking the end of a summer defined by extreme heat and toxic orange skies," the Gas Free N.Y. Coalition said in a statement. "Don't believe the wealthy fossil fuel industry's lies—lives, livelihoods, and wallets are already hugely impacted by climate change, and the All-Electric Buildings Act is critical to protect4ing all of these for New Yorkers."
Sources
Lawsuit challenges New York's ban on gas stoves
Lawsuit filed to block New York's ban on gas stoves
New York gas stove ban heats up as gas and construction groups file federal lawsuit