Because of the rocky financial climate, more and more of our lawyers are being consulted on bankruptcy claims and eligibility in the state of Colorado.
---
Denver, CO – Over the past year, numerous Colorado-based companies and businesses have filed for bankruptcy. Most notably, the immigrant-friendly Colorado Mushroom Farm filed for bankruptcy, while the local franchises of Bed, Bath & Beyond threatened to follow suit soon.
Because of the rocky financial climate, more and more of our lawyers are being consulted on bankruptcy claims and eligibility in the state of Colorado. So we thought we'd take this opportunity to answer some general questions.
Now, the first thing to understand about corporate bankruptcy is that it's much more difficult than personal bankruptcy. While an individual filing for bankruptcy has an array of options and can typically get out of a lot of debt by filing, a corporation does not have the same liberties.
Because of that, you need to first consult with skilled and experienced Denver bankruptcy lawyers, if you're considering filing for bankruptcy. You need to hire someone who understands the system, is knowledgeable about corporate law, in particular, and can help sort out the best outcome for your particular situation.
Also, since you'll be dealing with lawyers and court clerks for the next few months, now would be a good time to educate yourself a bit on legal matters. 
How does bankruptcy work?
Bankruptcy in Colorado, as in most other states, needs to be filed in bankruptcy court, which is ruled by federal law, as opposed to state law. As a business entity in Colorado, you've only got two options: filing for bankruptcy under Chapter 7 or Chapter 11 of the U.S. Bankruptcy Code.
Chapter 7 bankruptcy relies on liquidating the business, and using profit to repay debt. However, it's significantly more complex than selling off your TV to settle a debt and can create quite a chaos inside your small business. Still, Chapter 7 bankruptcy is considered preferable for smaller businesses, for whom the kind of reorganization implicit in Chapter 11 bankruptcy would not be useful.
As a small business or LLC, you already have the option to liquidate or dissolve your enterprise without filing for Chapter 7 bankruptcy, so that is also worth considering. Generally, Chapter 7 bankruptcy can help a small business or LLC when creditors are fighting over a corporation's assets, as it creates a more orderly, lawful liquidation process.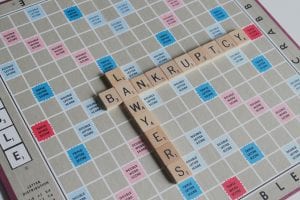 Naturally, you should consult Colorado bankruptcy lawyers before taking any action, legal or otherwise, in this field. They'll be able to assess the specifics of your situation and advise you on the best course of action.
Then, you have Chapter 11 bankruptcy. Under Chapter 11, businesses don't have to liquidate their assets and can remain in business. The way Chapter 11 works is by restructuring a corporation's debts, and creating a plan for a business entity to repay debt, without going out of business.
The drawback with Chapter 11 bankruptcy is that it is often tricky to maintain, over the longer period of time needed to repay severe debt. It's also very costly in bankruptcy court, which is why Denver bankruptcy lawyers do not consider it a smart option for small businesses.
Thinking about filing for bankruptcy?
Before you do, consult with an experienced lawyer who'll advise you whether or not bankruptcy is the best option for you. Also, make sure you exhaust other options of reducing costs, and repaying debts before you file for bankruptcy.