Francisco Erwin Galicia gave Border Patrol officers his birth certificate–but they told him it was fake and have been trying to deport him for the past month.
---
A Dallas teenager may have spent up to a month in federal custody, accused by immigration officers of being an illegal immigrant.
In a story put out by The Washington Post, attorneys for Francisco Erwin Galicia said the high school senior was taken into custody on June 27th. He was traveling with his brother and a group of friends to attend a soccer scouting event in North Texas. But they were stopped at a Border Patrol checkpoint near Falfurrias.
Attorney Claudia Galan told the Post that Border Patrol officers demanded to see Galicia's papers.
His brother, 17-year old Marlon Galicia, isn't a legal resident. Still, he felt confident the group would be able to get through.
"We were confident that we'd be able to pass," the younger Galicia said. "We were going to do something good for our futures.
And Galicia was more than prepared—along with a driver's license, the teenager had his Texas birth certificate and Social Security card in his wallet. Somehow that wasn't enough for Border Patrol. Suspecting his documents might be fake, agents took him into custody.
"He's ben here all his life," Galan said. "[When] Border Patrol checked his documents, they just didn't believe they were real. They kept telling him they were fake."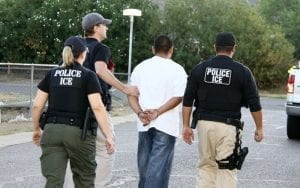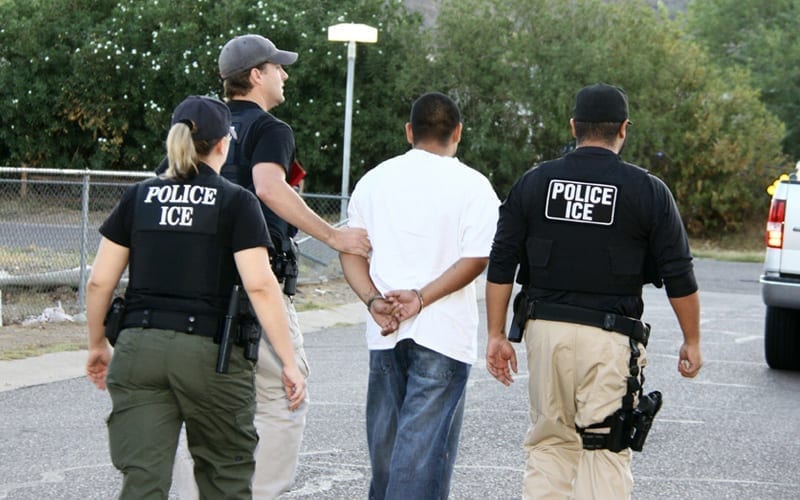 But Marlon Galicia's confidence was misplaced. He and his brother were both arrested by Border Patrol, even though one of them was, in fact, American-born and holding ample evidence of citizenship.
While Francisco was stuck in lock-up, Marlon gave in—after two days behind bars, he signed a voluntary deportation form.
"I didn't imagine this could happen and now I'm so sad that I'm not with my family," Marlon said.
It took weeks for Marlon's brother to sort everything out. According to the boys' mother, Francisco wasn't allowed to make phone calls for the three weeks he was in Border Patrol's custody.
After being handed over to Immigration and Customs Enforcement, Galicia's been able to place collect calls to his mom and other relatives. But nobody's taken a close look at the teenager's documents, either refusing to inspect them or failing to take any action whatsoever.
"I presented them with his original birth certificate and other documents and they ignored them," Galan said. "So now I've faxed over all the documents to the ICE agent handling the case. He's going on a full month of being wrongfully detained. He's a U.S. citizen and needs to be released now."
Part of the reason ICE has refused to release Galicia relates to contradictory paperwork. Francisco's mother—herself not a citizen—purportedly obtained a tourist visa for her son when he was still a minor. For some reason, she listed his birthplace as Mexico.
She told the Post that the visa was intended to make Galicia's life easier—as an unauthorized immigrant, she didn't put her real name on Francisco's birth certificate. Since all the mismatched details might make getting a passport harder, she applied for a tourist visa so Galicia would be able to easily visit his relatives in both the United States and Mexico.
When CBP and ICE agents ran Galicia's fingerprints and saw the visa, they felt it confirmed their suspicions—that the youth's documents were fake and that he was, in fact, illegally living in the United States.
His mom has stressed that Francisco is still in custody—and even though he speaks English fluently, he's afraid ICE might trick him into signing his own deportation papers.
"He speaks English, but he just thinks they're going to trick him into signing a removal order and that he'll end up getting deported," she said.
Sources
Border Patrol Has Kept a Teenage U.S. Citizen Locked Up for Nearly a Month
A Dallas-born citizen picked up by the Border Patrol has been detained for three weeks
A U.S. citizen has been in immigration custody for nearly a month due to a paperwork mix-up, attorney says