Attorney General Racine says that any efforts DoorDash made to explain its payment policy were confusing at best.
---
Washington D.C Attorney General Karl Racine is suing DoorDash, saying the company stole tips customers thought were going to delivery drivers.
According to The Associated Press, the suit, filed Tuesday, seeks to recover the millions of dollars in tip money DoorDash improperly withheld from its workers. Racine is also asking the courts to impose civil penalties.
"DoorDash misled customers, who reasonably believed that their tips would go to workers, not the company's bottom line," Racine said in a statement. "We are filing this suit to stop this deceptive practice and secure monetary relief for those harmed by DoorDash's actions."
Racine further called the company's practices "deceptive"—a charge DoorDash denies.
"We strongly disagree with and are disappointed by the action taken today. Transparency is of paramount importance, which is why we publicly disclosed how our previous pay model worked in communications specifically created for Dashers, customers and the general public starting in 2017," a DoorDash spokesperson said. "We've also worked with an independent third party to verify that we always paid 100% of tips to Dashers. We believe the assertions made in the complaint are without merit and look forward to responding to them through the legal process."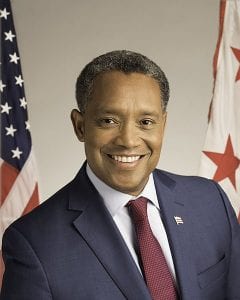 CNBC reports that Racine's announcement follows a months-long inquiry.
Launched in March, the attorney general's office investigated how DoorDash was using some of its funds. It found that DoorDash often used customers' tips to offset payments made to workers.
A statement issued by Racine's office at the time—and paraphrased by CNBC—suggests that DoorDash guaranteed its delivery workers a set amount of money for each order. But that money amount of money, says Racine, was subsidized with tips that customers paid through the app. DoorDash, in effect, bundled optional gratuity into the base rates it promised drivers before accepting a delivery.
"Any reasonable consumer would have expected that the 'tip' they added to the delivery charge through the DoorDash checkout screenflow would be provided to the Dasher on top of the payment promised by DoorDash for the delivery. But during the relevant time period, that was not the case," the lawsuit claims. "Instead, DoorDash used consumer tips to subsidize the Guaranteed Amount payment promised to Dashers."
The lawsuit, says CNBC, further alleges that DoorDash's so-called "disclosure" about its pay model was "ambiguous, confusing, and misleading because it encouraged customers to tip, but did not disclose that a consumer's tip would, in the vast majority of circumstances, make no difference at all to a Dasher's pay and would only go toward subsidizing DoorDash's share of Dasher pay."
Following backlash against its exploitative compensation system, DoorDash agreed to change its model last summer.
"Every dollar customers tip will be an extra dollar in their Dasher's pocket, and customers will be able to tip at checkout or after the delivery," the company said.
The Associated Press notes that the lawsuit is a continuation of a nation-wide trend in attorneys general, regulators and lawmakers pushing back against the so-called "gig economy," a system in which tech companies "connect customers with freelance workers who provide meal deliveries, give rides or run errands."
In California right now, DoorDash is contributing $30 million to fight a new state law that gives such "gig" contractors the same rights as ordinary employees.
Sources
DC attorney general sues DoorDash, claiming it misled customers and pocketed workers' tips
DoorDash sued by DC Attorney General over allegedly misusing worker tips
DC attorney general sues DoorDash for pocketing tips