Insurance companies are known to attempt to get out of paying what you are owed for your property claim. Your main weapon against this is being as organized as possible.
---
Insurance claims can be a minefield, especially when you are attempting to claim against your policy and not a third party. You may find it exceptionally stressful to deal with your insurance company and find that they keep putting roadblocks in your way to either slow down your claim or even hope that you will stop pursuing a settlement. But not to worry; we can help eliminate the stress and uncertainty of dealing with your insurance company during a property damage claim.
Always Read The Small Print
When you are taking out an insurance policy for your property, you always want to read the small print. This sounds obvious but familiarize yourself whether you think you have the time or not. Doing so can provide awareness of your coverage and expectations of how to handle a claim situation, thus saving you thousands of dollars in the long run. For example, you need to specifically know whether you can make a claim for 'acts of God'. Oftentimes, insurance companies will attempt not to pay out under this category, so make sure you are covered for it as there is no pre-agreed definition of what an act of God is, so it could be a flood, a tree falling through your roof, or something as random as a vehicle's wheel coming off and rolling into your house.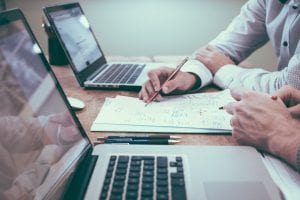 Always Make Notes
If you have awakened to a tree having crashed through your garage and you need to make a claim on your property insurance, make sure that you have a pen and paper ready. As soon as you make the phone call, note the number you called, what time the call connected to an agent, what the name of the agent was, and the claim number you are being allocated. You want to document everything, and will have at least three data points if your insurer ever says that they can't find the call recording or evidence of you initiating the claim.
All calls will be recorded, they have to be kept for a minimum of three years, and it is exceptionally rare that they are lost, so keep this in mind when you are building your case and before making any statements. Make comprehensive notes of exactly what has been said, discussed, and ask the agent to send out a detailed email highlighting the most salient points of the conversation and next steps. You may find that they aren't willing to do this, but as long as you have your notes, you will be fine.
Filling Out The Claim Form
You will be expected to fill out the claim form that details what damage has been done to your property and exactly how this damage occurred. Keep it factual and accurate. Think of the claim form as an official document and a record that your insurance company can and will use against you. Make sure that it is logical, flows in the time frame of how the incident occurred, and do not make things up or make statements that you are not 100% certain about.
If it was a case that you went to sleep and everything was fine and when you woke up it wasn't, write that down. Always be open and honest, and write provable events and omit beliefs and emotions. Never try to claim for more damage than what has occurred; this is fraud and it can lead to your entire claim becoming void and your claim denied. 
Quotations
The insurer will have their own adjuster come to survey and quote on the damage that has been done. More often than not these surveyors are experts, but it doesn't mean they will look at things in your favor or for your interest. However, it is well within your rights that you can also ask to undertake your own quotation from a third-party that can validate and ensure your insurance is acting in good faith.
If you don't have a lot of faith in your insurance company, you can get a quote from your selected contractor or technician and keep it on hand just in case. Be warned though, your insurer may ask you to get another quote to see if you have elevated yours as this has been known to happen with insurance jobs. It will always be worth your time to get at least three quotes separate from the insurance company as this will add validity to your claim. 
What Do You Do If The Insurers Under Pay You?
It is not uncommon for insurers to attempt to underpay on expensive jobs. If your insurer tries to underpay you, this is where all your notes and other quotations come in. Whilst insurers aren't responsible to improve the condition of a property prior to the incident that caused your claim, they have to indemnify you.
When you took out the policy, you would have attached a value to the property; they agreed to this value and gave you a policy that's fixed to the value and condition of the property at that point. The alternative quotes you have received will ensure that you are indemnified, so if insurance tries to underpay your claim, do not accept their terms of settlement and consider engaging an insurance public adjuster to advocate on your behalf. 
Do not accept their payments, bank transfers, checks or any other cash relating to this claim. As soon as you accept the payment you are accepting that the claim is settled. If you want to continue handling it on your own, you may continue to work through the upper echelons of management until you have reached someone who will settle for the value that the alternative quotations have offered you. 
Ensure that you have more than two quotes to provide to demonstrate your case. Once you have put forward your case, your insurers will not be able to underpay you. If the problem continues, you are well within your rights to contact the Insurance Commissioner and raise a complaint with them to ensure that you are heard in a fair manner. They will hear your complaints, and operate as a mediator to insure the law is being followed and you are treated properly. 
Final Considerations
Insurance companies are known to attempt to get out of paying what you are owed for your property claim. Your main weapon against this is being as organized as possible, and ensuring that you know exactly what you are covered for. Always read the terms and conditions, and ensure that if you do have to make a claim you take notes and get multiple quotations on the damage your property has sustained. In doing this you are making sure that your insurance company does not have a choice but to pay the amount required to sufficiently repair your damages and ensure indemnification.