Detroit Public Schools teacher is suspended for inappropriate comments.
---
A Renaissance High School teacher in the Detroit Public School District is was under investigation after a parent reported racially discriminative comments made on his social media account.  The parent described the comments as "racially demeaning" in the post, and the teacher subsequently received an immediate, unpaid suspension, according to the vice president of the Detroit Public School board, Angelique Peterson-Mayberry.  It is unclear when the teacher will return.
Apparently, after the teacher showed the class a video about Greece and "helots," a group of ancient people who were "enslaved" in the region.  The claimant, Jamon Jorden, the father of one of the students, also mentions a comment made regarding whether or not one student could even read was also made.
In addition to the suspension, the teacher will be required to undergo training on race, gender and privilege, the school announced.  He must also participate in a "restorative circle" with students, which the school uses to resolve conflict.  Everyone in the class sits in a circle with the instructor and they openly discuss the issue at hand.
"The allegations are disturbing and do not reflect the expectations of our district," a school system spokesperson, Chrystal Wilson, said. "We immediately initiated an investigation regarding the allegations and will determine disciplinary action after the investigation is complete."
Jordan said, "You have a teacher in Renaissance High School, teaching World History, who is racially demeaning the students by comparing them to 'slaves' and then questioning their ability to read.  His words were not a mistake or in error.  He meant to say what he said, and he meant to demean, and belittle a group of young people in his class."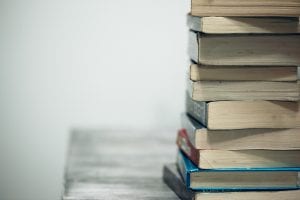 Jordan said his son asked, "Are you calling us slaves?"  And, the teacher replied, "Yes."
"Without batting an eye, without pausing or hesitating, he said, 'yeah, you guys are like slaves.  You are slaves to the teachers.  You have to do what we say."
Jordan, who is the owner of a black history tour company, is also a former educator.   He said the teacher should not be teaching in a classroom, especially in Detroit Public Schools.  He should have known his comments would be hurtful and inappropriate.
"Now, because he's a white teacher and this is a predominantly African American class, there's a number of students who don't feel comfortable with a white teacher calling them slaves or comparing them to slaves."  Jordan said.  He added, "So one of the students, a female student said, 'Let's stop this discussion and do the work and read and learn more about this Greek city-state.'  And he said to her, 'Can you read?'"
He added, "Even if this had been an African American teacher calling his African American students his slaves, that would have been inappropriate.  Him being a white teacher, just crystallizes this whole issue."
When Jordan posted on his social media, he said others reached out to him about similar incidents involving the same educator.  "Students had to do a book project and they had to write about a historical figure and some of the students wanted to write about Assata Shakur and he referred to her as a cop killer and didn't allow the students to write a report on her," he said, "And another one is, as the students were voicing their support for Black Lives Matter, he told the students, 'No, blue lives matter.'"
Sources:
Detroit Renaissance High teacher disciplined over slavery comments
Detroit Renaissance HS Teacher Under Investigation For Allegedly Calling Students 'Slaves'
Detroit teacher could face discipline over alleged 'racially demeaning' slavery comments