Detroiters travel to Ohio to appeal right to literacy case.
---
More than 100 Detroiters recently visited a courtroom in Cincinnati, Ohio, hoping a three-judge panel would rule that access to literacy through better schools is a fundamental right protected by the U.S. Constitution.  The case has garnered national attention.
"What do you want us to do in that regard?" asked Judge Eric Clay of the U.S. Sixth Circuit Court of Appeals. "Where would the money come from?"
"Grant them that right and there will be many hours devoted to what that remedy is," Plaintiff attorney Carter Phillips responded.  He added, "You had eighth graders teaching eighth graders" in the district.
The appeal will be decided by two judges appointed by Democratic presidents and one by a Republican president, and the goal is to overturn a U.S. District Court decision that dismissed the case brought by civil rights attorneys on behalf of Detroit Public School (DPS) students.  Hearing the case were Clay, appointed by President Bill Clinton, a Democrat, Jane Branstetter Stranch, appointed by President Barack Obama, a Democrat; and Eric Murphy, who was appointed by Republican President Donald Trump.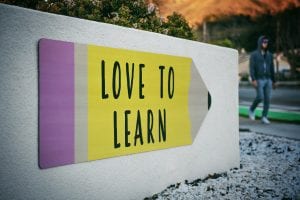 Plaintiffs argued that Michigan allowed DPS "to deteriorate so badly that there weren't enough books, teachers, or furniture, creating an atmosphere where learning to read was nearly impossible."
"We were really pleased with the questions from the three judges," said Mark Rosenbaum, one of the civil rights attorneys who brought the case against the state of Michigan and the state board of education.
"When you hear the arguments on both sides it just reminds you how the school district was deteriorated and how many children were lost in the process, from an educational point of view, from a literacy point of view, from a civil rights point of view," said Detroit schools superintendent Nikolai Vitti, who attended the hearing, adding, "We just have to get this right moving forward."
Phillips said denying the students a proper education was the same as the argument for same-sex marriage – by denying the right to marry, the government was "stigmatizing" same-sex couples.
"By not providing the necessary environment that would allow students to become literate, the government was doing the same to them," Phillips said, adding, "We are saying you are now stigmatized for all time…because you were not put into a position to read."
Jamarria Hall, 19, graduated from Osborn High School, which is one of the four schools that are part of the underfunded district, according to the lawsuit.  He came to Cincinnati after flying in from Florida, where he's now in college, and taking a bus from Detroit.  Hall finished second in his class and had the best SAT score in his class, but he was still unable to get into the colleges he wanted to attend and when he got to Tallahassee Community College, the administration required that he take remedial classes "for things I should have learned in third or fourth grade," he said, knowing there was nothing he could do but comply with the requirements.  He added, "I know it's not my fault.  It was the system I was in."
Sources:
Federal appeals panel hears arguments over Detroit literacy: 'This is not an easy case'
Appeal planned in Detroit literacy lawsuit tossed by federal judge