Law, like medicine, has generalists and specialists. It's always a good idea to consult lawyers in the field pertaining to your case.
---
Everyone seeking the assistance of a lawyer needs to visit a specialist for their case. One should be aware that there are many types of lawyers and not every lawyer has information regarding fields or have the expertise to practice all types of law. In layman's terms, it is like visiting a doctor, where a general practitioner can provide basic assistance, but it is necessary to visit a specialist depending on the type of disease or injury.
Visiting a lawyer involves many types of fees. There will be a consultation fee which would be charged on an hourly basis, a contingency fee that is charged if you lose a case. There is also an hourly rate charged by a lawyer while working on your case. Besides which, there are other fees like statutory fees, retainer fees, etc. 
A lawyer will bill time spent working on a case for the purpose of research work. On the other hand, fixed fee commercial lawyers have a different method of billing. They do not have an hourly rate but instead have a fixed price that includes the work they do at every stage of a case. This type of arrangement often works out to be beneficial for a firm.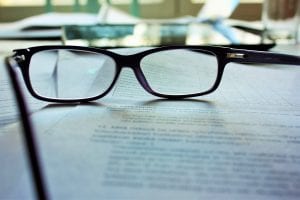 There are many types of lawyers; few of them are described here:
Corporate lawyer: As the name itself suggests, corporate lawyers, deal with all the legal issues arising in business. They are also often termed as business lawyers. Some of the common issues they deal with include that of employment, intellectual property, mergers, and acquisitions. They also deal with other issues like that of forming a company, helping small business and startups. 
Immigration lawyer: Immigration lawyers have in-depth knowledge of legal matters pertaining to immigration. They have the expertise to help an individual or a firm in such matters. The immigration laws change quite often and it can be hard for one to keep tabs on them. Hence it is often beneficial to consult one.
Real estate lawyer: There are a plethora of legal issues that one needs to deal with in case of real estate and property. A real estate lawyer has the expertise to help with such matters. It is possible to seek help from lawyers for help with all kinds of properties like residential, commercial, for matters such as help with a transaction, drafting of legal documents and negotiations.
Contract lawyer: A legal contract will have highly specific and legal wording to make sure there is no ambiguity in what it means. This is necessary for many reasons; one of them being if there is a breach of contract this document will become the basis for further process. For this document to be admissible in court and be of any value, it does need to be legally sound and free from loopholes. A contract lawyer can help draft a legal document of this kind, besides which they can also help a firm in the case where there is a breach of contract.
Chinese lawyer: A Chinese lawyer is the one who can provide necessary legal services like any other lawyer but also happen to be multilingual. They have the capability to address clients and other people in either Chinese or English as the need be. This is beneficial for those looking to invest in Asia and requiring a lawyer for such matters. In fact, it makes the communication and process easier no matter what the issue may be, as the breach of contract, real estate issue, due diligence, etc.