A New York doctor has pleaded guilty to manslaughter charges in connection with a patient's fentanyl overdose death.
---
61-year-old New York physician Barry Sloan, D.O., pleaded guilty to a manslaughter charge in connection with a 36-year-old Manhattan man who died of a fentanyl overdose.  Sloan admitted to recklessly prescribing addictive and powerful narcotics to his patients, in general, outside the scope of "good faith practice."  He also admitted to causing the patient's death.
New York Attorney General Barbara D. Underwood indicted Sloan in 2018.  He was also charged with multiple counts of Criminal Sale of a Prescription for a Controlled Substance or of a Controlled Substance by a Practitioner or Pharmacist.
"The opioid epidemic is ravaging New York's families – and, too often, there are drug dealers in white coats fueling the crisis in order to line their own pockets," said Attorney General Underwood. "Our office will ensure that those who abandon their medical oaths are brought to justice and continue to use every tool we have to tackle the evolving opioid epidemic."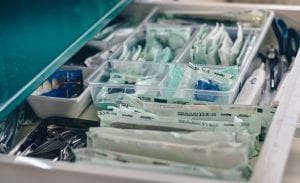 Prosecutors alleged Sloan's prescribing practices included mostly "risky and addictive drugs," including oxycodone, which he prescribed over 70,000 times.  New York state data revealed Sloan prescribed oxycodone 30 mg over 26,000 times to approximately 2,000 unique patients, totaling over four million pills with an estimated street value of over $100 million.  The doctor was the fourth highest prescriber in New York of Subsys, a powerful fentanyl-based product, which the Centers for Disease Control and Prevention (CDC) states is at least 100 times more powerful than morphine and 50 times more powerful than heroin.
The indictment reads, "defendant Sloan issued multiple prescriptions for controlled substances to L.W. every month for over a year, from mid-2013 to mid-2014.  Four days before L.W.'s death from overdose in the early morning of August 9, 2014, Sloan wrote two separate prescriptions for L.W., each for a different dosage of 60 separate single-use spray bottles of Subsys."  It continues, "Sloan also further falsified business records to obtain prior authorization for narcotic medications."
"Dr. Sloan became a drug dealer in a white coat who violated his Hippocratic oath to 'do no harm,' and callously contributed to the opioid epidemic plaguing this city and our society while stealing from Medicare and Medicaid," said Special Agent in Charge Scott J. Lampert of the U.S. Department of Health and Human Services, Office of Inspector General's New York Region (HHS-OIG). "HHS-OIG will continue to work with our law enforcement partners in an effort to curtail the opioid abuse epidemic, protect patient quality of care, and safeguard the taxpayer dollars that go to all of our federally funded health care programs."
In 2016, the indictment indicates, "Sloan overprescribed oxycodone to patients who didn't have the medical need for them.  For payment, he required patients to pay by money order" to hide the illegal prescriptions from health insurances companies and disguise the source of funds.  He also failed to pay income taxes on the profits made at his practice.
In total, the indictment against Sloan alleges 74 counts of felony criminal offenses.  The top charges are class C felonies which carry a maximum sentence on each count of 5 to 15 years in prison if he is found guilty.
Sources:
A.G. Underwood Announces Indictment Of New York Doctor For Manslaughter In Opioid Death
NY doctor pleads guilty in patient's opioid death
Fort Lee doctor arrested for overprescribing drugs to patients out of his Wayne practice