The two former teachers, who were employed by Kanye West's Donda Academy, claim that the school's management forbid teachers from using cleaning chemicals or sanitary supplies.
---
Two former teachers at Kanye West's Donda Academy have filed a lawsuit against the singer and his school, claiming that students and educators at the institution were subjected to unsafe, unregulated, and generally unsanitary conditions.
According to The Los Angeles Times, the lawsuit was filed by teachers Cecilia Hailey and Chekarey Byers, the only two Black educators at Donda Academy.
Both Hailey and Byers say that they were fired after complaining about conditions at the school.
Donda Academy, notes the Times, operated in Simi Valley, California, before relocating to Chatworth.
In their lawsuit, the two plaintiffs have asked a court to award damages for retaliation, wrongful termination, discrimination, and withheld wages.
Speaking to The Los Angeles Times, Hailey said that she was "very, very disturbed" by what she saw during her time with the Donda Academy.
"We are responsible to make sure that we're giving children a quality education, and when you don't, you are really disturbing the life of that child," Hailey told the outlet. "That's just not right."
Hailey, writes the Times, was hired by the Donda Academy as a substitute teacher around the same time that Kanye West made a series of controversial and antisemitic comments on social media and in televised interviews.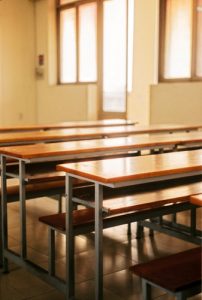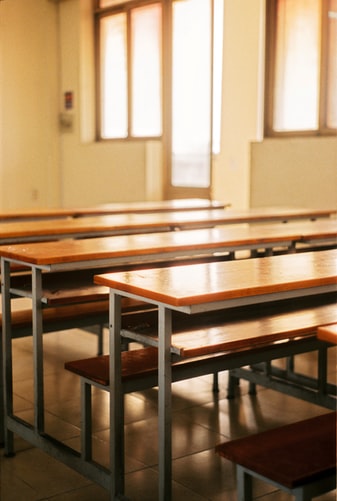 Hailey said that she had not seen West's interviews before accepting a position at the Donda Academy, but accepted an offer because she felt it would make a good opportunity to help children.
"I didn't go into the school because it was Kanye West's school," she said. "I went into the school because I was asked to go, and I got there and I saw a need."
While Hailey said that students were not subjected to any antisemitic materials, the school's administration curtailed their access to information about African-American and Asian-American history.
"They definitely wanted to suppress a lot of information in reference to history," Hailey said. "They didn't want the kids to know really about African-American history or Asian-American history."
The Holocaust, too, was entirely omitted from the Donda Academy's curriculum.
Aside from the school's alleged educational oversights, the Donda Academy allegedly had no proper janitorial services, since West had banned the use of many cleaning chemicals.
Teachers, says the Times, were only allowed to clean with "acid water and microfiber cloths."
The Donda Academy also lacked an in-faility nurse, medical supplies, and medication storage cabinets.
One student's EpiPen, for instance, was allegedly stored above a microwave.
Students were also given inadequate lunches, being fed nothing—nothing—but sushi for months on end.
"Students were not allowed to bring any outside food or anything other than water," attorneys wrote in the lawsuit, adding that students were forced to eat on the floor, since the Donda Academy had no designated lunch tables or chairs.
Sources
Former Donda Academy Teachers Are Suing Kanye West Because The School Was Allegedly Unsafe And The Kids Were Only Allowed To Eat Sushi
Sushi for lunch again: Teachers allege disturbing conditions at Kanye West's Donda Academy in new lawsuit