East Lansing's drug court is structured to promote sustainable recovery.
---
The East Lansing Drug Court was implemented in 2016 due to the joint efforts of Ingham County courts and prosecutors and a $120,000 grant award from the State Court Administrator's Office.  The court, which is housed at 54B District Court, tries to "enhance the public safety and community welfare by reducing recidivism among felony and misdemeanor drug offenders."  Participants are rehabilitated with a focus on sustainable recovery.
According to Chief Probation Officer Amy Iseler, "individuals are notified when they are eligible to graduate but are not required to leave the program until they feel ready."  Iseler added of the program's administrators, "We have a philosophy.  There's eligibility and when you're ready.  We had one participant who is eligible and said, 'I'm not ready yet.'"
The drug court program, which lasts eight months, has a mission that includes three major rehabilitation initiatives – intensive supervision, individual treatment, and personal accountability – through regular judicial review.  The program effectively uses court and community resources to "support individuals in developing a substance-free lifestyle."  In this way, the goal is to keep sober users from using again indefinitely.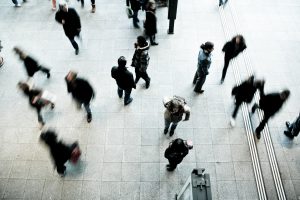 "The goal is sustainable recovery," Iseler said, adding, "There's an understanding, and in fact, statistics back it up, that these programs need to be longer in duration, they need to have a realization that the distal goal is recovery, and so if a person struggles to maintain their distal goal we have to accept that…Because for someone with an opioid use disorder, simply being told 'Don't use drugs anymore' is unrealistic."
Iseler emphasized the court's goal isn't "to get them to the finish line.  Our goal is to get them beyond the finish line."  It wants to ensure participants not only get sober but stay sober long after they're finished.
One of Iseler's former advisers came up with the idea for the drug court's structure.  Based on past work experiences, Iseler knew that "this was an area that needed care within our treatment courts."  She explained, "What we wanted to do was create a program to meet the housing needs, the treatment needs, the mental health, the physical health, the medications-assisted-treatment needs of our participants to say, 'This is your program, this program is customized to you, you're not the anomaly.'"
According to Iseler, participants in the program clinically have to meet a diagnosis of a severe substance use disorder for opioids, stimulants or sedatives, and cannot be a violent offender.  "The criteria for entering the program is very broad and we did this on purpose," Isler explained. "We want everybody who is eligible to have an opportunity."
Since the start of the program, there have been more than thirty participants total and five graduates.  Twenty of the participants are currently in the program.  According to Iseler, they have not capped the amount of people able to get in.  They're hoping to offer it to as many people who need it as possible.
"We are your people, this is a place where you can come and talk about these things," Iseler said "This is a safe space for you, because often, safe spaces become few and far between."
Sources:
In East Lansing's 54B Drug Court, the emphasis is on healthy recovery