Police make drug trafficking bust with bags clearly labeled.
---
Two Florida men have been arrested for possession of a pair of packages distinctly labeled "BAG FULL OF DRUGS."  Ian Christian Simmons and Joshua Michael Reinhardt, both 34, were arrested by Santa Rosa County Sheriff's deputies when the traffickers were pulled over by Florida Highway Patrol after speeding at 95 on the interstate with the clearly labeled contents.  According to the police report, Reinhardt was also wanted on a felony warrant for probation violation.
The officer who pulled over the men searched the vehicle with the K-9 Unit and found an estimated 75 grams of methamphetamine, 1.36 kilograms of the date-rape drug GHB, 1 gram of cocaine, 3.6 grams of fentanyl, 15 MDMA tablets and drug paraphernalia inside.  Posting about the arrest on Facebook, the Santa Rosa County Sheriff's Office wrote alongside a photo of the BAGS FULL OF DRUGS, "Note to self- do not traffic your illegal narcotics in bags labeled "Bag Full of Drugs". Our K-9's can read."
Simmons and Reinhardt were charged with trafficking the methamphetamine and GHB, three counts of possession of a controlled substance, and possession of drug paraphernalia.  They booked into the Santa Rosa County Jail without chance for bond.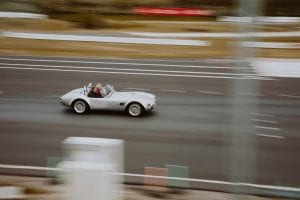 In other drug trafficking news this month, Pennsylvania Attorney General Josh Shapiro announced a year-long investigation has resulted in the arrests of 32 people and the largest ever seizure of meth.  Shapiro, joined by Blair County District Attorney Rich Consiglio and Altoona Police Department Chief Janice Freehling, held a press conference discussing the bust at the Blair County Courthouse.
Shapiro addressed the crowd saying that wiretapping and a lengthy grand jury investigation were responsible for the capture of the traffickers in the drug ring.  Over just a one-week span of the investigation, authorities said they seized about 12,000 doses of meth totaling over $300,000.  In one year, the meth operation trafficked 94,000 doses.
"Blair County and much of rural Pennsylvania is suffering under the drug crisis being fueled by organizations like those taken down today," Shapiro said. "These individuals sold thousands of dollars in addictive, life-altering drugs, sometimes in the presence of children. They did not consider how their actions would ravage the lives of their loved ones, their neighborhoods, communities like Altoona, Hollidaysburg and East Freedom, and families all across Pennsylvania."
According to the U.S. Justice Department's release, "For all defendants, the law provides for a maximum total sentence of up to life imprisonment, a fine of not more than $10,000,000, or both."
The Federal Bureau of Investigation led the multi-agency investigation of this case, which also included the Bureau of Alcohol Tobacco Firearms and Explosives, Allegheny County Adult Probation, Allegheny County Police Department, Allegheny County Sheriff's Office, Pennsylvania Attorney General's Office Bureau of Narcotics, Pittsburgh Bureau of Police, and the Wilkinsburg Police Department. Other assisting agencies include the Green Tree Police Department, New York City Police Department, Mount Oliver Police Department, Pennsylvania State Police, Yonkers Police Department, United States Marshals Fugitive Task Force, and the United States Postal Inspection Service.
Sources:
Two Florida Men Arrested For Drug Trafficking Had Two Packages Labeled 'BAG FULL OF DRUGS'
State troopers arrests alleged drug traffickers speeding through Santa Rosa County on I-10
Federal Authorities Dismantle Large Drug Trafficking Organization