Entrepreneurship is about more than developing and selling a product. There are legal protections business owners need to put in place to protect their time and investment.
---
You've been thinking long and hard about an idea for a product and over time, your desire to produce and sell it keeps getting stronger. After the long "intervention" friends staged–because they're sick of hearing you wish and want to see you move—you decide that you're in it to win it. 
Your first steps are likely to be the easiest of all: you need a production plan to craft what you're planning to sell and wholesale resources that will allow you to buy your materials and supplies in large quantities. Maybe you've even enlisted a production crew. 
So, there you are–with a garage full of your brilliant invention and a certainty that selling these items online is the most cost-efficient and sensible way to reach your market. Perhaps your friends (and your mom) have promised to be your fulfillment team once orders start rolling in. 
Ready to rock? Not quite yet, newbie entrepreneur. You need the following free legal advice to cover your assets and your reputation—until you're successful enough to hire an entire team of lawyers! 
Take steps to protect your idea 
Why should this be your first effort? Because, says cracked.com, Jack Kilby and Robert Noyce both invented the microchip within six months of each other, but Kilby beat Noyce to the patent office where he got the credit, the money and even the Nobel Prize for this discovery. Head to the U.S. copyright office's website so your invention is linked to your name, not somebody else's. 
Draft an informative "Terms of Service" policy 
You don't have to reinvent the wheel, thanks to the Internet. These websites can help you do the job: upcounsel.com, termsfeed.com and Sample Terms of Service. Read the information on all three sites and if you're still confused and have no lawyer in your family, keep exploring search engine links 'til you're satisfied. 
Memorialize every step you take 
Think of this step as keeping a journal, but all of the data you commit to records concerns methodically tracking the process you take to get your idea to market—beginning with—well, the beginning. Use software and apps offering the most amount of record-keeping space. Prioritize follow-up tracking. If you can't methodically track every transaction, you may not have a leg to stand on if you're sued. 
Protect your data like a soccer mom 
Everything that goes into your product and idea is critical, but reputable payment gateways are essential if you're to function in this commercial environment. Whether you decide to accept PayPal as your sales tool or you'll also take credit cards, it's your responsibility to protect the personal identification of every consumer buying your products.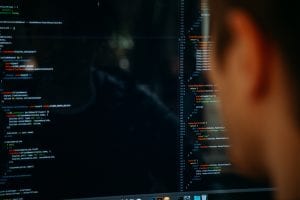 Learn about PCI Data Security compliance procedures 
Ever heard of the PCI Data Security Standard? It's a system run by a non-profit council (PCI Security Standards Council) employed by businesses to protect cardholder data, analyze customer files to spot vulnerabilities, fix them and report on outcomes. The occasional compliance assessment won't cut it. You need to be perpetually vigilant. Non-compliance, say experts in this field, "is a lawsuit fire extinguished only by you losing tons of money." 
Safeguard your products 
Whether you rent a warehouse or your basement is moonlighting as a fulfillment center, safeguarding your products demands an ongoing effort. To protect your investment, you'll need insurance on your inventory as well as set-in-stone exchange and refund protocols. You won't be sorry if you also acquire delivery insurance, so no matter how workers toss your shipment around, the customer gets a replacement. After all, your goal is repeat business and when consumers are treated nicely, they come back. 
Follow in the footsteps of legends 
Emulate practices used by power players like Amazon. It pays to read separate policies and regulations established by Amazon; each covering a separate niche. For example, Amazon device support rules and regs are found at Amazon service terms of use, while the terms and conditions covers shipping and delivery. You only need one set of these to set up shop, but down the road, you may need more. 
Don't fret if you're feeling legally insecure 
Even the most aggressive entrepreneur approaches a new enterprise with trepidation—it's a natural part of the process. But if you worry more than most and the only thing stopping you from your launch is a profound insecurity about your legal status, be of good cheer. Between the American Bar Association and state-specific Legal Aid Societies, reaching out could get you the reassurances you seek. 
Websites like RocketLawyer.com post by-state legal resources that can be tapped and some university law schools offer pro bono help to community members, too. Keep looking. The Illinois-based Lawyers for the Creative Arts has been a lifesaver for artisans. If you're willing to do the legwork it takes to find free legal help, it will be worth every minute you spend conducting your search.