The lawsuit relates to a tweet Musk made when he attempted to take Twitter private.
---
Tesla C.E.O. Elon Musk recently offered his testimony in a lawsuit first triggered by a controversial tweet.
According to CNN, Tesla, Musk, and other company directors are facing a legal complaint relating to a controversial "funding secured" message posted on Twitter in 2018.
In his Twitter post, Tesla said that he was considering taking Tesla private a price of $420 per share.
While Musk's suggestion that Tesla might become private was not in itself problematic, the controversial C.E.O. concluded the message by saying "funding secured."
Musk, writes CNN, had already spoken to the executives of a Saudi Arabia-based sovereign wealth firm about securing the funding needing to take Tesla private. However, at the time of the post, Musk had yet to actually obtain any funding whatsoever.
Shortly afterward, Tesla's share prices climbed by over 11%, reaching a high of $387.46.
However, as it became progressively clear that Musk had not, in fact, secured the necessary funding, company shares began to drop precipitously, hitting $263.24 a month later.
While Tesla's stock prices surged over the following year—increasing by well over 1,000%–some investors said the initial lawsuits were unbearable, inflicting irreversible financial injuries.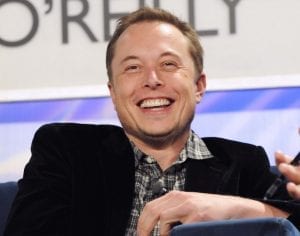 Glen Littleton, the lead plaintiff in the shareholder lawsuit, stated that he lost more than 75% of his investments following the "funding secured" tweet.
"I wanted to ensure my livelihood," Littleton said. "This represented a threat to my livelihood."
On Friday, Musk took the stand to argue that Twitter posts should not sway the company's share prices.
"The causal relationship is clearly not there simply because of a tweet," Musk said.
"Just because I tweet something doesn't mean people believe it," Musk added.
Earlier in the week, Musk attorney Alex Spiro said that the "funding secured" tweet was his client's "split-second decision".
According to Spiro, Musk was trying to maintain transparency about Tesla's discussions with Saudi Arabia's public investment fund.
"He didn't plan to tweet this," Spiro said.
However, Nicholas Porritt, an attorney for Littleton and other investors, said that Musk's ill-considered remarks were tantamount to fraud.
"His lies caused regular people like Glen Littleton to lose millions and millions of dollars," Porritt said, observing that the "funding secured" message also damaged pension funds.
NBC News notes that the Tesla legal action is somewhat unusual, insofar as most class action shareholder lawsuits are resolved long before they ever reach trial.
Musk's attorneys, however, remain confident that they can convince a jury that the C.E.O.'s tweets were made in good faith.
But for Littleton, the damage was already done.
Earlier in the week, Littleton told the jury that he had purchased Tesla shares under the belief that they would eventually be worth far more than $420.
Believing that Tesla would go private once share prices reached or exceeded $420, Littleton sold most of his holdings.
Nevertheless, the value of Littleton's Tesla portfolio quickly plunged by 75%.
"The damage was done," he said. "I was in a state of shock."
Sources
Elon Musk takes the stand in class-action lawsuit over controversial tweet
Elon Musk takes the witness stand in court trial over his failed attempt to take Tesla private
Twitter faces lawsuit from 'experts' hired by previous management to fight against Musk