The E.E.O.C. is seeking back-pay and other damages for Black workers who allegedly experienced extensive racial discrimination at Tesla's Fremont plant.
---
The Equal Employment Opportunity Commission has filed a federal lawsuit against Tesla, claiming that the company discriminates against racial minorities at its Fremont plant.
According to ABC News, the lawsuit was filed earlier this week in U.S. District Court for the Northern District of California. It was submitted shortly after the E.E.O.C. finished an investigation into the alleged mistreatment of African-American employees and contractors.
In its complaint, the E.E.O.C. states that Tesla violated Title VII of the Civil Rights Act of 1964 by subjecting Black employees to racial abuse, stereotyping, and hostility.
Tesla, for instance, abrogated its duties by "tolerating widespread and ongoing racial harassment of its Black employees and by subjecting some of these workers to retaliation for opposing the harassment."
"The racial misconduct was frequent, ongoing, inappropriate, unwelcome and occurred across all shifts, departments and positions," the lawsuit alleges.
"The Commission also alleges that Defendant unlawfully retaliated against Black employees who opposed actions they perceived to constitute unlawful employment discrimination," it adds.
Tesla, which has been repeatedly sued over alleged misconduct at its Fremont facility, earlier issued a statement saying that it "strongly opposes" all forms of discrimination.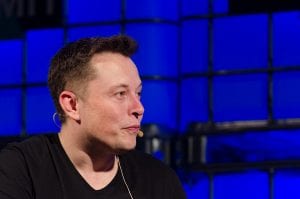 "Tesla has always disciplined and terminated employees who engage in misconduct, including those who use racial slurs or harass others in different ways," a Tesla spokesperson said in response to another discrimination complaint filed on behalf of the State of California in 2022.
The E.E.O.C. is now asking that Tesla be compelled to provide victims with back pay. It has also asked the court to grant an injunction enjoining the company from continuing its purportedly discriminatory practices.
"Every employee deserves to have their civil rights respected, and no worker should endure the kind of shameful racial bigotry our investigation revealed," E.E.O.C. Chair Charlotte A. Burrows said in a statement on Thursday. "Today's lawsuit makes clear that no company is above the law, and the EEOC will vigorously enforce federal civil rights protections to help ensure American workplaces are free from unlawful harassment and retaliation."
Roberta L. Steele, regional attorney for the Commission's San Francisco Office, said that the allegations raised by the lawsuit are disturbing.
"The allegations in this case are disturbing," Steele said. "No worker should have to endure racial harassment and retaliation to earn a living sex decades after the enactment of Title VII."
Aside from compensation for eligible workers, the Equal Employment Opportunity Commission is also seeking punitive damages. Punitive damages, unlike other types of damages, are not compensatory and are instead typically intended to punish a defendant found liable for having engaged in particularly egregious acts of negligence or wrongdoing.
Sources
EEOC files federal lawsuit against Tesla, alleging discrimination, retaliation against Black employees
Federal Lawsuit Accuses Tesla of Racial Discrimination
Tesla sued for severe harassment of Black workers at California plant
The N-word and racist taunts: Tesla allowed racism in its factory, US government lawsuit alleges