The NAACP in Euclid, OH is calling for the termination of a local police officer facing a civil rights complaint.
Last Thursday, a former Euclid resident filed a suit against the city and Officer James Aoki for "false arrest, malicious prosecution and excessive force."
FOX8.com reports that attorneys for 46-year old Shajuan Gray claim their client, a PhD candidate, is still traumatized from events that took place last March.
"She had just taken a shower and was having family over for dinner," said attorney Sarah Gelsomino, who's representing Gray. "She just opened it a little to see who it was and it was a police officer."
Aoki's police report says he'd received a noise complaint. He asked Gray to turn down music that was emanating from the house—an order she complied with.
But Gray wouldn't give Aoki her name. When he kept asking, Gray "proceeded to close the door on me."
Aoki says the woman's resistance triggered a struggle. In the aftermath, the office had Gray in cuffs. She was arrested for obstruction, resisting arrest and the noise disturbance Aoki had originally been called to investigate.
Gray's case went to trial and a jury found her not guilty of all charges.
Gelsomino, says FOX8, thinks Aoki's recounting of events is grossly inaccurate.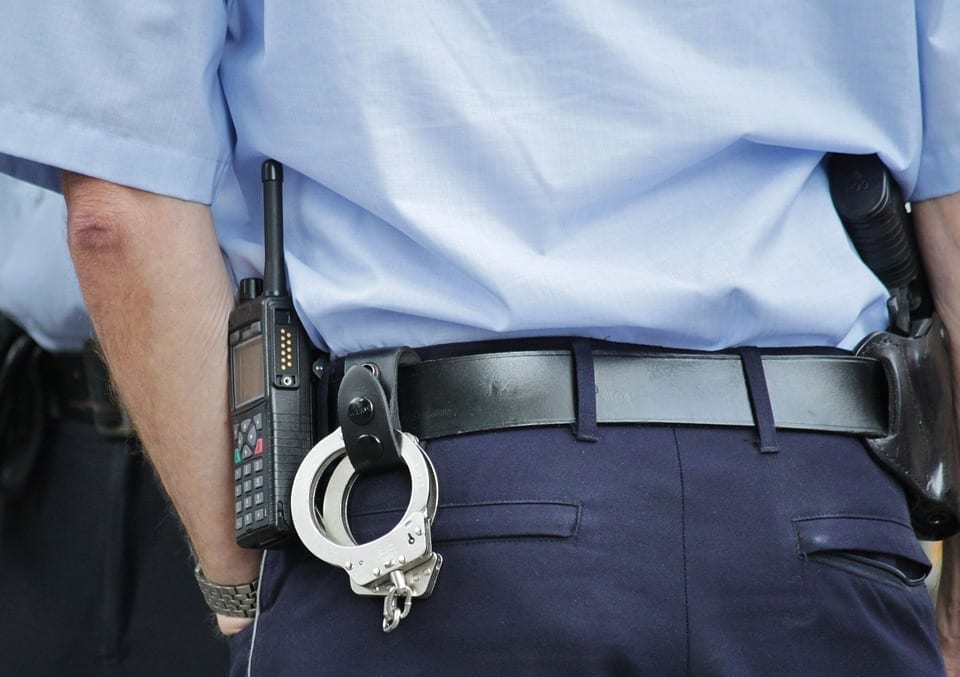 "She was brutalized and victimized for no reason and no crime," Gelsomino said.
"Gray immediately turned the music down and only wanted to get dressed before speaking with the officer," she said, "but Aoki would not allow her to do that."
FOX8, which uploaded Aoki's bodycam footage, reports that Gray 'repeatedly' asked to retrieve some clothing before being arrested.
"Look how you're taking me out, look how you're taking me out," Gray can be heard saying in the video. "Can I put some clothes?"
However, Aoki took her away while she wore little more than the towel she'd left the shower in.
"He forced the door open, pushed her back, pushed her down on a freezer, her top fell down, so she was exposed, her breasts and stomach were exposed and while she was face-down he was pulling her arms back aggressively to handcuff her," Gelsomino said.
A neighbor purportedly had to help pull Gray's towel up, because Aoki and other offices wouldn't.
"She was extremely humiliated," Gelsomino added, saying that they've filed a federal suit because Gray believes her civil rights were seriously violated. Moreover, says Gelsomino, Euclid Police didn't bother investigating a civil complaint.
"She did make a civilian complaint and told the department and the police chief about what happened, asking for some discipline for the officer," Gelsomino said. "And the police chief responded by saying, 'I understand you had a wardrobe malfunction—too bad.'
"There was no discipline for the officer," she said. "There was actually no real investigation into that complaint."
While the Euclid Police Department doesn't comment on pending litigation, FOX8 says it received calls from people who know the officer—and they claim Gray's lawsuit doesn't do the man justice.
The Euclid NAACP released a statement saying that it's conducting an investigation to determine whether Gray's civil rights were violated.
Even though the NAACP's statement suggests the organization hasn't finalized its investigation, they still recommended the city "get rid of officers that make community policing relationships difficult."
"It's the only way trust will be restored by all involved," the NAACP said.
Sources
Euclid NAACP calls for termination of officer in civil rights lawsuit
Woman speaks out after filing civil rights lawsuit against Euclid Police Department