Robert Lee Stinson says a retired Wisconsin police detective and two dentists used poor-quality forensic evidence to frame him for the murder of a neighbor.
---
An exonerated Wisconsin prisoner is back in court again, nearly 35 years after he was accused of committing a brutal homicide.
The Journal Sentinel reports that Robert Lee Stinson, now 54, is suing a retired detective and team of dentists. Together, Stinson claims, the team conspired to frame him for the murder by planting bogus bite-mark evidence.
And because of it, Stinson spent almost 23 years in prison. He was freed with assistance from the Wisconsin Innocence Project in 2009.
Immediately after his release, Stinson launched a civil rights lawsuit. It's taken a decade, says the Journal Sentinel, but the case has finally reached a jury.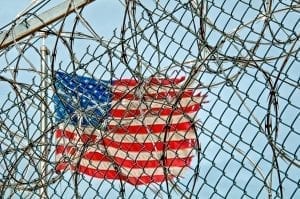 Now, some of the defendant dentists are trying to escape the suit. They claim they were contracted as private parties and aren't bound by the same regulations governing law enforcement.
However, past opinion is likely to keep the dentists on the defense—another federal judge found their role in trial and investigation was such that they were effectively part of a broader police and prosecutorial team.
According to the Journal Sentinel, attorneys for retired detective James Gauger, 74, and two dentists—Lowell Thomas Johnson, 88, and Ray Rawson, 78—say the work they did was up to the mark in 1985. The evidence wasn't disputed when Stinson's case went to trial the same year, and there was not outstanding, pre-existing relationship between any parties.
"There's really no motive," said Rawson's attorney, Pat Sullivan. "None. Zero."
But Stinson's lawyers say that Gauger was biased and remains biased. The detective purportedly still believes that Stinson was involved in another murder that's never been solved. Because of that, Gauger honed on Stinson as his primary suspect and refused to consider other possible leads.
"Rather than continue to search for the true perpetrator, or take dental molds of the other potential suspects, the Individual Defendants manipulated the evidence so that the bitemark evidence appeared to correlate with Mr. Stinson's dentition," the lawsuit claims.
Stinson's lawyer, Gayle Horn, believes that Gauger and his late partner "had it in" for her client, in large part because they believed he'd withheld evidence about a 1982 killing.
So, several years later, when Stinson's neighbor, 62-year old Ione Cychosz, was found dead in an alleyway, partially nude, covered in bite marks and bruises, Gauger immediately suspected Stinson.
But there was a problem: the bite marks left on Cychosz's body indicated the perpetrator was missing an incisor, whereas Stinson doesn't have one of his two front teeth.
Johnson and Rawson both encouraged police to pursue their lead with Stinson, even though bite-mark analysis is hardly a reliable science now, let alone in 1985.
Johnson, says the Journal Sentinel, was, at the time, trying to establish himself as 'an expert in the fledgling field of bite-mark evidence.' After Stinson's trial, Johnson spoke about the trial across the country.
But after his own release, Stinson was only given $5,000 for each year in spent in prison.
Another man, Moses Price, confessed to the killing in 2012 after DNA collected at the crime scene matched with his.
Sources
Man exonerated after 23 years in prison says detectives, dentists framed him with bogus bite-mark evidence