A cure for the wintertime blues? Leaving Christmas lights up might just do the trick.
---
When do you take down your Christmas lights?  Is it right after Christmas, as you clean up from a busy holiday season?  Or do you wait until the New Year to take them down and discard the tree?  We may want to wait a little longer next year after hearing what some mental health experts are saying about Christmas lights and the effect they can have on our mental well-being.  
Winter seems to be the worst season when it comes to creating stress and impacting mental health, experts say. The days are shorter, which means there is less daylight for to enjoy, and the sun isn't giving off as much vitamin D as it is in warmer months. This can affect overall health, both physically and mentally. As everyone is leaving for work in the dark and returning home in the dark, there just isn't enough natural light to enjoy its benefits. So, what can be done to make the wintertime more bearable? 
It turns out that a psychologist out of Chicago has the perfect answer to that question.  Dr. Sally Augustin, an environmental and design psychologist, says that it is a good idea to keep Christmas lights up until way after the end of the holiday season.  While it doesn't completely replace the need for the sun shining down and giving the body a vitamin D boost, doing so can go a long way in keeping people well.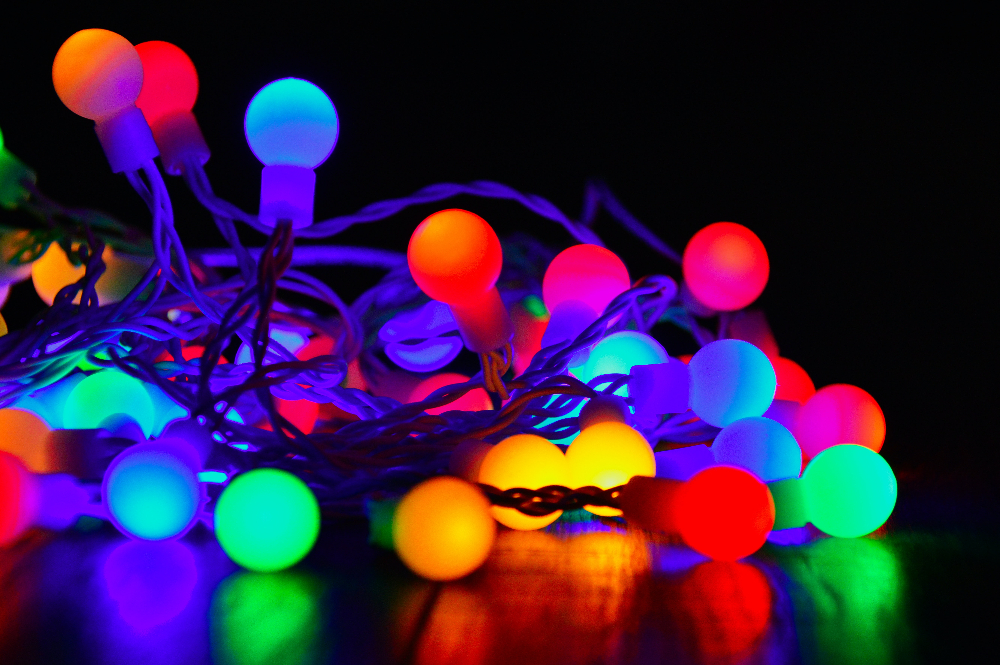 According to Augustin, human beings are animals that respond to certain stimuli that mimic survival behaviors. For example, when they're sitting around a warm fire, soft, colored lights that represent the warm end of the light spectrum can soothe the mind and replicate feelings of happiness and contentment. These are good feelings because they give humans positive psychological feedback from deep within.  
By the same token, being with others boost happiness. Augustin says social support keeps one warm and safe from the cold darkness outside. Sunlight and survival are intertwined in evolutionary design, so even a replica of this symbiotic relationship can benefit one's overall well-being. Christmas lights essentially replicate this warmth and contentment, reminding the mind of good times with family and friends.
The colder, darker months of the year are usually the most difficult psychologically for human beings. More than just not getting enough sunlight, the cold weather keeps everyone cooped up inside. And, the stress of the holidays and having to face difficult family dynamics that may only be present once a year, compounds psychological distress. Moreover, diets tend to slip during the holidays, which impacts overall health, and Augustin contends that people sometimes forget to drink enough water, which is very integral to maintaining physical and psychological well-being.  Staying hydrated helps support nearly all of the body's essential functions.
Given all of the above, in order to combat the cold months, Augustin suggests Christmas lights are so beneficial to health that they should be kept up all year round — even if the neighbors don't approve. After all, our health must come first!
Sources
How leaving your Christmas lights up can actually benefit your mental health
How to protect your mental health and cope as we head into winter