The Food and Drug Administration (FDA) sent a warning letter to drug distributor McKesson for incidents in which pharmacies received tampered with shipments of opioids.
---
The Food and Drug Administration (FDA) has sent a warning letter dated February 7 under the 2013 Drug Supply Chain Security Act to drug distributor McKesson for allegedly "shipping illegitimate opioid products and failing to properly handle and investigate the incidents."  The FDA is specifically accusing the company of "failing to identify, quarantine and investigate drug shipments that had been tampered with."  These shipments were ultimately discovered at three Michigan Rite Aid pharmacies.
"A distributor's failure to have systems in place to investigate and quarantine suspect and illegitimate products within their control is a violation of the law.  But this is even more concerning given that we're in the midst of a widespread opioid crisis," FDA Commissioner Scott Gottlieb said.
McKesson is one of the many companies at the heart of a number of lawsuits alleging distributors and others contributed to widespread opioid use.  The agency provided three examples in its warning where McKesson shipped prescription drugs that were supposed to be opioids and pharmacies discovered the opioid pills were removed and replaced with other products.
"This is simply unacceptable," Gottlieb added.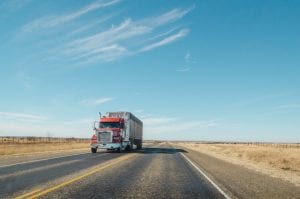 2016 was not a good year for McKesson.  In September and October 2016, three Rite Aid pharmacies in Michigan reported receiving shipment of tampered with bottles of what was supposed to contain oxycodone hydrochloride that were instead filled with naproxen and or a combination of naproxen and ciprofloxacin hydrochloride.  The FDA indicated that the subsequent investigation McKesson insisted it performed was insufficient.  The letter states the company did not successfully identify "all illegitimate products" or notify "its other customers who might have received products from the same batch."
Then, a couple of month later, In December 2016, Albertsons pharmacy submitted illegitimate product notifications for divalproex and losartan potassium and hydrochlorothiazide received from McKesson.  Lot numbers and expiration dates were allegedly not included with the shipments.
June 2016, drug maker GlaxoSmithKline also notified McKesson that a pharmacy reported receiving two sealed bottles of Triumeq that actually contained gemfibrozil.  McKesson was unable to provide records showing it identified illegitimate product or other requirements.
Then, in 2017, the U.S. Justice Department finalized a $150 million settlement with McKesson in which federal prosecutors alleged that the distributor failed to detect and report excessive pain pill orders.  In one example, 2006 and 2014, the drug company shipped a total of 5.8 million hydrocodone and oxycodone pills to a small pharmacy with a population of only 1,800 people.  The settlement committed McKesson to a multi-year suspension of sales of controlled substances from distribution centers in Colorado, Ohio, Michigan, and Florida.
McKesson has fifteen days from the time the letter was received to identify and put to paper the steps it has taken to correct the violations list in the notice and to conduct follow-up investigations related to other reports of suspicious and tampered with shipments.  It will need to prove that it is properly following up.  The warning letter is the first step to taking corrective action and ensuring that illegitimate shipments do not continue.  If McKesson does not comply, then additional, more forceful action will be taken.
Sources:
McKesson Executives Deposed Regarding West Virginia Opioid Crisis
FDA issues warning letter to drug distributor McKesson for allegedly shipping 'illegitimate' opioid products