A federal appeals court upheld a settlement between photographer Bob Updegrove and the state, which will end Updegrove's challenge against provisions of the Virginia Values Act.
---
A federal appeals court has affirmed a Virginia photographer's right to refuse to take pictures of same-sex weddings.
According to FOX News and The Washington Post, the lawsuit was filed shortly after Richmond enacted the Virginia Values Act, legislation that prohibited "discrimination on the basis of sexual orientation and gender identity in housing, public and private employment, public accommodations, and access to credit."
Earlier this week, though, the U.S. Circuit Court of Appeals for the Fourth Circuit agreed to a mutual decision to settle and dismiss the lawsuit. It was originally filed by photographer Bob Updegrove, who had refused to "participate in" same-sex weddings.
The settlement specifically cited a recent Supreme Court decision in 303 Creative v. Elenis et al., in which the court's conservative majority found that the First Amendment affords certain creative businesses the right to refuse to work for same-sex couples.
In that ruling, the Supreme Court suggested that some artists cannot compelled to make or create works that defy their values.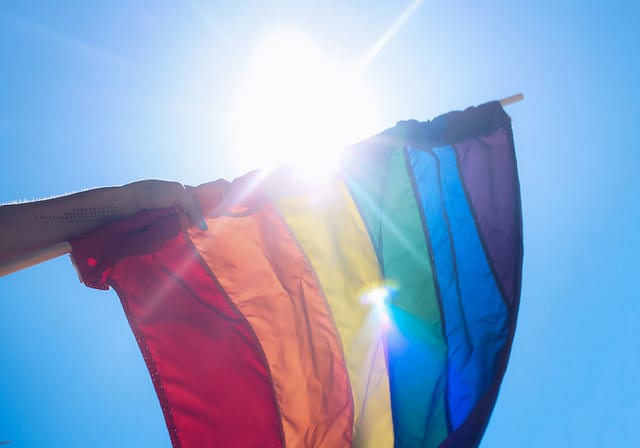 "In this case, Colorado seeks to force an individual to speak in ways that align with its views but defy her conscience about a matter of major significance," Justice Neil Gorsuch wrote for the conservative majority. "But, as this Court has long held, the opportunity to think for ourselves and to express those thoughts freely is among our most cherished liberties and part of what keeps our Republic strong."
Updegrove had earlier said that he filed his lawsuit against the Virginia Values Act to ensure that he would not be put into any position where he might have create art he finds objectionable.
"Like any other artist, I want to create photography that I believe in," Updegrove wrote in a 2020 Washington Post op-ed, published shortly after he filed his lawsuit. "I believe that marriage is meant to be a unique and sacrificial relationship between one man and one woman that points people to Jesus Christ's sacrificial covenant with the church."
In a statement to media, Virginia Attorney General Jason Miyares said, "I promised to call balls and strikes and to follow the law wherever it leads."
"The [U.S. Supreme Court] made it clear that the government cannot compel people like Mr. Updegrove to speak contrary to their conscience," said Miyares, a Republican.
"As Attorney General, my highest duty is to the federal Constitution. I am pleased that with the settlement, the law is upheld at no cost to the taxpayers and Mr. Updegrove's First Amendment rights are preserved," Miyares added, while emphasizing that the state retains the authority to enforce the Virginia Values Act for any offenses outside the scope of Updegrove's complaint.
Sources
Christian Wedding Photographer Who Refused to Celebrate Same-Sex Marriage Wins Settlement
He refuses to take photos of a gay wedding. Virginia says he's allowed.
Virginia photographer wins right to refuse same-sex weddings in federal lawsuit settlement