The lawsuit claims that Google paid Apple "billions" of dollars to stay out of the search engine market–and to "actively suppress" Google's competition across Apple devices and platforms.
---
A federal lawsuit alleges that Google actively sought Apple's cooperation in staying out of the search market.
"In exchange for Apple's commitment to not compete in the search business in competition with Google, Google agreed to share its profits from the search business with Apple and, in addition, to pay Apple extra billions of dollars," the complaint claims.
According to Gizmodo, the lawsuit—which names Apple, Google, and CEOs Tim Cook and Sundar Pichai as defendants—does not detail how many "billions" were allegedly traded between the companies. However, bystander recordings of the "clandestine meetings" where the agreement was certified indicates that Google may have paid Apple more than $50 billion to ensure the company would not develop its own search engine.
"These meetings were undertaken to promote the shared vision that Apple and Google would act in effect as one company that was merged without merging," the lawsuit says. "Apple and Google invented the word "co-opetitive" to describe their unlawful combination and conspiracy."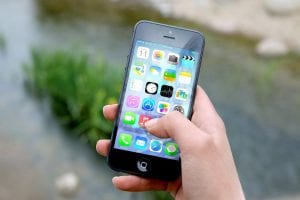 The prospective class action alleges that, in return for taking payments, Apple agreed to highlight Google products—including its search engine—on Apple devices and Apple-owned internet browsers.
As part of its Google-first strategy, Apple was obliged to "actively suppress" Google's competitors.
Apple did this by highlighting Google as the default search engine on Apple's Safari browser, for voice-activated device assistant Siri, and Spotlight.
"Apple devices give Google a substantial and unfair anti-competitive advantage over other search providers," the lawsuit states, suggesting Yahoo! Search, DuckDuckGo, and Bing as potential competitors.
When suppression did not work, Google and Apple worked together to purchase companies that showed potential—in other words, companies that Google felt might eventually threaten its position in the search market.
"Google has long recognized that its competitors will not be able to compete without adequate scale," the lawsuit states.
"The agreement between Apple and Google suppresses the ability of Google's competitors to achieve any scale of significant to be able to compete against Google," it adds. "That economic prohibition would be eliminated if the agreement between Apple and Google were dissolved."
Gizmodo reports that the lawsuit seeks for all "clandestine" agreements made between the companies to be declared void back to two decades. It also asks that Apple be compelled to repay Google any compensation it received as part of the agreement.
Critically, the class wants a court to dissolve any remaining non-compete or profit-sharing agreements that remain in place and lend to the "preferential treatment" of Google products on Apple platforms.
Sources
Google, Apple had secret agreement on search business, alleges lawsuit
Google Paid Apple to Stay Out of the Search Business, Lawsuit Claims