Females Targeted for Elimination from FBI Training Programs
---
Danielle Snider, an Air Force Academy graduate was kicked out of the Federal Bureau of Investigations' (FBI) training program during tactics training in Quantico, Virginia, two weeks to go before graduation.  She noticed that a male in training made the same mistake she did, but he was not written up.
"Everyone is making mistakes," said Snider, 30, who found another job with the federal government as an investigator. "I felt it wasn't the same playing field for women.  I think it is fundamentally unfair."
Snider is one of a dozen women who accused the F.B.I. of gender discrimination in its training program in a complaint last month to the Equal Employment Opportunity Commission (EEOC).  Seven have also claimed they suffered discrimination because of their race, and two have claimed discrimination due to a disability.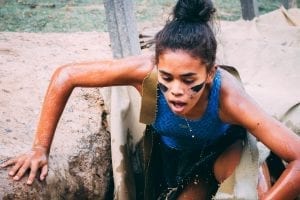 "Female trainees are singled out in group tactical exercises because they are perceived as being weak and prone to failure," the complaint states. "Male trainees are provided multiple avenues for success, in spite of their errors. Male trainees are often permitted to retake tactical exams when female trainees are denied the opportunity to do so."
The F.B.I. said it was "prioritizing advertising and recruiting aimed at women both nationally and through the 56 field offices." The agency also indicated said the percentage of women applicants had increased from 22 percent in the fiscal year that ended in September 2017 to 26 percent the following year.  Women made up only a fifth of the bureau's 13,500 agents as of October 2018.
The F.B.I. has made no recruitment plan, however, the Justice Department inspector general found in a June report on gender equity in federal law enforcement from 2011 to 2016.  In response, the F.B.I. indicated there had been "a mild increase in female applicants" but acknowledged that this was "still short of our stated goal."
David J. Shaffer, an attorney for the women, said, "It is hard enough to recruit adequate numbers of women for these positions.  This destroys the F.B.I.'s ability to even come close to a representative population and makes a joke of their diversity goals."
Only six percent of applicants are accepted for the twenty-week basic training program in Quantico.  The tactical training program includes Hogan's Alley, a mock town set up at the academy.
"The training at Hogan's Alley is not easy," said Kurt Crawford, a now-retirerd F.B.I. employee who worked with the training division for thirty years. "It's some of the most realistic training.  It pulls together everything you've learned. You're forced to make tough decisions."  Crawford refers to this as "the final proving ground."
Snider attended the Air Force Academy, was commissioned as a second lieutenant, then spent an additional four years in the military.  Her instructor's complaints regarding her training at Hogan's Valley included "she unnecessarily escalated a situation with an actor; she was too slow to come to the aid of a partner held at gunpoint; and she nearly holstered an empty weapon.  She also fired at a knife-wielding attacker at a bar but failed to take into account bystanders who could have been wounded."
"The subjective evaluations by these male instructors result in female trainees being written up and subsequently dismissed at a rate significantly and disproportionately higher than their male counterparts," the complaint said.  It continued, "Female trainees are singled out in group tactical exercises because they are perceived as being weak and prone to failure.  Male trainees are provided multiple avenues for success, in spite of their errors. Male trainees are often permitted to retake tactical exams when female trainees are denied the opportunity to do so."
Sources:
F.B.I. Training Instructors Punish Women, Not Men, for Mistakes, Complaint Says