The controversial Republican governor suggested that Disney's expectations are not pro-business, insofar as the company seeks to retain privileges not extended to other Florida corporations.
---
Florida Gov. Ron DeSantis has criticized a lawsuit filed by the Walt Disney Co., which is suing the state for attempting to revoke its privilege of self-governance within a small tax district.
"I don't think the suit has merit," Gov. DeSantis said during a news conference in Israel. "I think it's political."
The controversial Republican governor then suggested that the Walt Disney Co. had filed its lawsuit in a district court for political purposes, perhaps in an effort to escalate it to a higher authority.
"I think they filed in Tallahassee for a reason, because they're trying to generate some district court decision," he said. "But we're very confident on the law."
As LegalReader.com has reported before, Disney is accusing DeSantis and other Florida state officials of waging a "targeted campaign of government retaliation" against the company after it publicly announced its opposition to the Sunshine State's "Don't Say Gay" legislation.
The legislation, which broadly prohibits teachers and students from discussing issues pertaining to sexual orientation and gender identity in the classroom, has provoked nationwide debate.
Shortly after Disney began pushing back against "Don't Say Gay" initiatives, Florida began reforming Disney World's so-called "self-governing district," which allows the company to maintain a sort of parallel government inside the park.
In February, Gov. DeSantis and his administration appointed a new board of supervisors to oversee the special tax district's operations, which NBC News notes encompasses both the theme park and its associated resort properties.
While Gov. DeSantis clearly announced his intent to replace the old board with more politically-aligned supervisors, its members defied the state by passing another agreement extending Disney's privileges.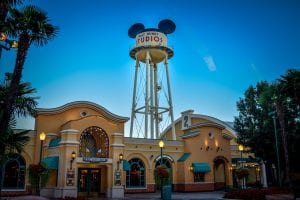 The Walt Disney Co. filed a lawsuit against Gov. DeSantis and other administration officials after the newly-appointed board of supervisors moved to void the recent agreement.
In its complaint, Disney alleges that the supposed retaliation campaign was "orchestrated at every step by Governor DeSantis as punishment for Disney's protected speech," and "now threatens Disney's business operations, jeopardizes its economic future in the region, and violates its constitutional rights."
Gov. DeSantis, however, has said that Disney's self-governance allowed the company to operate with "no accountability, no transparency, none of that."
"And that arrangement was not good for the State of Florida," Gov. DeSantis said. "We did not think that should continue. So now we have brought accountability."
DeSantis further said that, contrary to Disney's claims, allowing a company to retain unusual privileges is not "pro-business."
"That is not what a free market is all about. Last I checked, in fact, they've been treated much different than Universal, SeaWorld, and all these other places," the governor said. "And so they're upset because they're actually going to have to live by the same rules as everybody else."
"They don't have to pay the same taxes as everybody else," Gov. DeSantis said. "And they want to be able to control things without proper oversight, whereas every other Floridian has to have this type of oversight, all Florida businesses. So it's a little bit much to be complaining about that."
Sources
DeSantis dismisses Disney lawsuit over loss of self-governance as 'political'
DeSantis responds to Disney lawsuit: 'I think it's political'