Florida imposes harsh sentencing guidelines for dealers who cause drug fatalities.
---
During a ceremony at Polk County Fire Rescue Station 23 in Lakeland, Florida, Governor Ron DeSantis made it a state law (upon signing HB 95) to increase the sentences for trafficking fentanyl or methamphetamine.  The law could mean that dealers of meth or the powerful synthetic opioid would face death or life in prison if their actions lead to a fatality.
As a southern state, putting a stop to drug trafficking by imposing harsher sentences is particularly important to the Florida Governor.  Fentanyl is primarily flooding the U.S. from Mexico and China.  The state is well-positioned to receive illicit shipments.
The U.S. Drug Enforcement Agency reported in fall 2021 that it has noticed an "alarming increase in the availability and lethality of fake prescription pills bought on the black market that contain fentanyl and methamphetamine."  In fact, more than "9.5 million counterfeit pills have been seized nationwide" last year alone.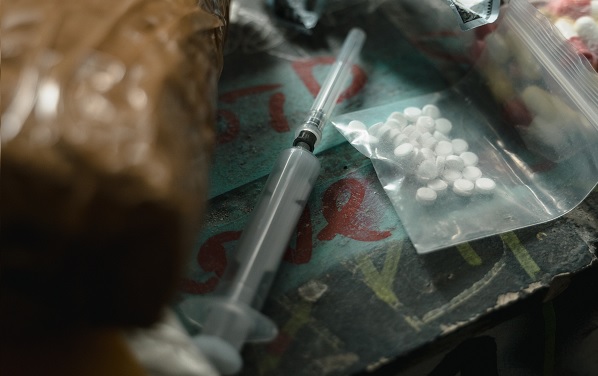 Fentanyl comes with a high risk for addiction, in general, and can cause respiratory distress and death when taken in large doses or when combined with other substances, especially if users have no tolerance.  Oftentimes, the synthetic is added to street drugs without buyer knowledge.
"Floridians of all walks of life have witnessed the destruction caused by the opioid epidemic across our state," said Governor DeSantis. "While the Biden administration has failed to stop the flow of dangerous drugs, including fentanyl, across our southern border, we are taking action in Florida to lower both the demand and the supply of illicit and illegal drugs."
The Governor's wife, First Lady Casey DeSantis added at the ceremony, "Earlier today, I held an assembly at a school in Kissimmee to heighten students' understanding of the dangerous and life-altering effects of substance use and abuse.  Our initiative, The Facts. Your Future., not only tells our youth to say no to drugs, but also teaches them why.  I am proud of Governor DeSantis for signing into law enhanced penalties for the sale and distribution of opioids today.  We're committed to tackling this problem from all angles and striving for a drug free Florida."
Polk County Sheriff Grady Judd commended the Governor on the move, too, saying, "There is a reason why Florida is safe.  It is safe because of our Legislature and because of our Governor leading the way.  One hundred-sixteen people in Polk County alone last year died from just a small amount of fentanyl.  We have a Governor who cares for you and wants to make sure that the sellers pay a price.  When we have these pieces of legislation and you agree to sign them into law, you personally are saving the lives of hundreds or thousands of people across the state and we appreciate it."
The new law will officially go into effect later this year, on October 1.  It follows recommendations from the Statewide Task Force on Opioid Abuse, which DeSantis was responsible for creating in 2019.
Sources:
DeSantis signs a bill that raises penalties for fentanyl trafficking and other drug charges
Governor Ron DeSantis Signs Legislation Cracking Down on Opioid Dealers and Traffickers