The former Tucker Carlson producer said in court documents that FOX lawyers coerced her into potentially perjuring herself.
---
A former FOX News producer who filed a lawsuit against the network last week has updated her claim, alleging that attorneys for the conservative outlet coerced her into offering biased testimony.
According to NBC News, Abby Grossberg, who once worked under FOX superstar Tucker Carlson, filed papers on Monday seeking to correct elements of the September deposition she provided about the network's coverage of the 2020 presidential election.
In the updated complaint, Grossberg says that she was never given the chance to see a transcript of her testimony before it was sent to Dominion Voting Systems' attorneys—even though her male colleagues were allowed to receive, edit, and correct their transcripts.
As LegalReader.com has reported before, Dominion Voting Systems is currently suing FOX News for $1.6, alleging that the network defamed it by propagating conspiracy theories that the company had tampered with ballots.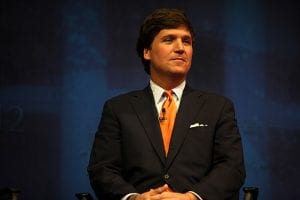 "Based on what I understood and took away from the deposition preparation sessions I had with Fox's legal team which were coercive and intimidating," Grossberg said in the latest filing. "I felt that I had to do everything possible to avoid becoming the 'star witness' for Dominion or else I would be seriously jeopardizing my career at Fox News and would be subjected to worse terms and conditions of employment than male employees as I understood it."
The amended complaints, writes NBC News, add claims against FOX News for retaliation and discrimination and provide more details about the network's purportedly abusive practices.
Grossberg noted in court filings that FOX lawyers asked her to downplay the importance network officials accorded ratings when making decisions about what election-related stories to air.
According to Grossberg, the channel's defense attorneys "pressured [her] to respond with a generic 'I do not recall' whenever she had the opportunity, even if she, in fact, did have a recollection, albeit perhaps not a perfect one."
One of the amended complaints, filed in a New York court, alleges that FOX attorneys would repeatedly ask Grossberg "who really can/does recall anything?", thereby fraudulently "inducing her to deny facts she knew to exist."
"I did not understand at the time, as I had not been made aware by Fox, that the statement 'I don't recall' is potentially perjurious," Grossberg wrote. "I also understood and took away from my deposition preparation sessions with Fox's legal team that I needed to keep my answers artificially general and if it got to any questions about details, try to dodge the question by saying 'I don't recall.'"
A spokesperson for FOX News has decried Grossberg's amended complaints.
"Her allegations in connection with the Dominion case are baseless and we will vigorously defend FOX against all of her claims," the spokesperson said.
Sources
Ex-Tucker Carlson producer files new claims Fox News lawyers coached her testimony in Dominion lawsuit
Newly fired Fox News producer seeks to recant testimony in $1.6 bln Dominion lawsuit
Why Dominion is already the winner of the $1.6bn lawsuit against Fox News