Gabapentin may increase suicidal behavior in patients who use it as a substitute for opioid drugs.
---
WebMD states "gabapentin is used with other medications to prevent and control seizures.  It is also used to relieve nerve pain following shingles (a painful rash due to herpes zoster infection) in adults.  Gabapentin is known as an anticonvulsant or antiepileptic drug."   Years ago, the Food and Drug Administration (FDA) warned patients that it could cause "suicidal thoughts and actions."  According to the agency, 199 clinical trials of the gabapentin and other drugs like it, classified as antiepileptics, revealed patients taking them had nearly twice the risk of attempted suicide or suicidal behavior and ideation (0.43%) than patients on a placebo (0.24%).
"All patients who are currently taking or starting on any antiepileptic drug for any indication should be monitored for notable changes in behavior that could indicate the emergence or worsening of suicidal thoughts or behavior or depression," the FDA said.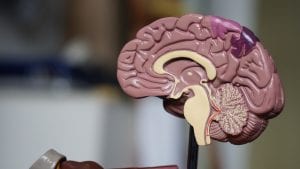 Originally, gabapentin and pregabalin were manufactured to treat epileptic seizures.  However, now they are used to manage many different chronic pain conditions.  Yet, combining "gabapentin with opioids showed no advantage over opioids alone for chronic pain patients," a preliminary study found.  What's more, there is evidence that it is "not as benign as once thought and may be associated with substance abuse in concert with opioids," according to a study for Substance Abuse: Research and Treatment.
It turns out gabapentin is also involved in a growing number of attempted suicides, particularly when used to treat opioid use disorder (OUD).  A new study published in Clinical Toxicology by University of Pittsburgh researchers examined 90,000 medication calls to U.S. poison control centers and discovered gabapentin and baclofen called spiked at the same time opioid prescription calls started to decline.
"Gabapentin and baclofen are two medications that have seen increased availability to patients as alternatives to opioids for the treatment of acute and chronic pain.  With greater accessibility, poison center exposures have demonstrated a marked increase in toxic exposures to these two medications," wrote lead author Kimberly Reynolds of the University of Pittsburgh, adding, "As poison center data do not represent the totality of cases in the United States, the steep upward trends in reported exposures reflect a much larger problem than the raw numbers would suggest."
The researchers also found that calls about attempted suicides involving the use of gabapentin "increased 80 percent, while calls about attempted suicides with baclofen increased 43 percent."  Nineteen deaths involving gabapentin were linked to possible suicides, yet thousands of gabapentin calls were coded as attempted suicides.
"It would be anticipated that patients who are prescribed gabapentin and/or baclofen would be more likely to be treated for mood disorders and pain as they are frequently comorbid and therapy overlaps significantly," researchers said. "Gabapentin has specifically been recognized for its misuse and diversion potential, synergistic effect with opioid use, and contribution to use disorders.  Baclofen misuse has not been as frequently described but is anecdotally observed and associated with severe toxicity, physical dependence, and complicated withdrawal."
Center calls concerning gabapentin were highest in the states of Kentucky and West Virginia and baclofen calls were highest in Kentucky, Maine, and New Mexico.
Sources:
Gabapentin for Off-Label Use: Evidence-Based or Cause for Concern?
Gabapentin Plus Opioids for Chronic Pain? Small study shows no superiority over opioids alone