Gannett claims that Google's allegedly monopolistic practices hurt publishers and make it more difficult for Americans to access reliable sources of local news.
---
Gannett, the largest news publisher in the United States, has filed a federal lawsuit accusing Google of engaging in deceptive practices and monopolizing the online advertising market.
According to The New York Times, the lawsuit was filed in U.S. District Court for the Southern District of New York.
The complaint names Google, as well as its parent company, Alphabet, as defendants.
Attorneys for Gannett claim that Google's far-reaching influence costs other publishers significant amounts of lost revenue.
While the digital advertising marketing is worth an estimated $200 billion, Gannett claims, most news publishers have sustained a nearly 70% decrease in digital advertising income.
"Google controls how publishers sell their ad slots, and it forces publishers to sell growing shares of that ad space to Google at depressed prices," the lawsuit claims. "The result is dramatically less revenue for publishers and Google's ad-tech rivals, while Google enjoys exorbitant monopoly profits."
Mike Reed, the chief executive of Gannett, said that Google's purportedly deceptive practices make it more difficult for consumers to access local news.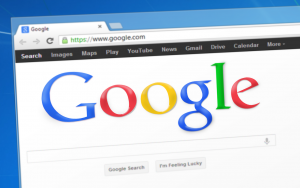 "News publishers depend on digital ad revenue to provide timely, cutting-edge reporting and essential content communities rely on," Reed said in a statement. "Yet Google's practices have had negative implications hat depress not only revenue, but also force the reduction and footprint of local news."
Gannett, adds the New York Times, publishes USA Today along with more than 200 daily newspapers across the country.
The company noted in its lawsuit that has had to close down more than 170 publications since the end of 2019.
"The core of the case and our position is that Google abuses its control over the ad server monopoly to make it increasingly difficult for rival exchanges to run competitive auctions," Reed wrote in an opinion-editorial published on the USA Today website  "Further, Google's exchange rigs its own auctions so Google's advertisers can buy ad space at bargain prices. That means less investment in online content and fewer ad slots for publishers to sell and advertisers to buy. Google always wins because it takes a growing share of that shrinking pie."
Google, however, has said that Gannett's allegations are "simply wrong," and that publishers who use Google ad-tech tools "keep the vast majority of the revenue."
"We'll show the court how our advertising products benefit publishers and help them fund their content online," Google Ads Vice President Dan Taylor said in a press release.
Sources
Gannett CEO: Here's why we are suing Google for deceptive business practices
Gannett Sues Google, Accusing It of Dominating the Ad Market