When insurance companies divert patient calls via ghost networks, they put patients at significant risk.
---
A recent study revealed that out of 360 psychiatrists listed on Blue Cross Blue Shield's (BCBS) in-network provider portal in Houston, Chicago, and Boston, 74% were completely inaccessible because the contact information listed was inaccurate.  In fact, many of the phone numbers rang through to other businesses.  If a doctor was reached, the office didn't accept BCBS or were not accepting new patients even though the list specified they were.  After calling every number twice, the researchers were unable to make appointments with nearly three-quarters of providers.   In a similar study among pediatric psychiatrists, researchers were unable to make appointments with 83%.
A 2016 survey by the Centers for Medicare and Medicaid Services revealed that this problem is not unique to BCBS or to the field of psychiatry but exists across the board and involves many other medical specialties. Psychiatry, however, seems to be the worst, and it may be surprising for patients to learn that housing inaccurate contact information could be intentional.
Ghost networks work to the advantage of insurance companies, after all.  If a patient is unable to access medical care because a list is outdated, the insurance company is less likely to have to pay for services.  Thus, the patient remains a policy holder, making monthly premium payments, but may also have to visit a center and pay out of pocket at no cost to the insurer.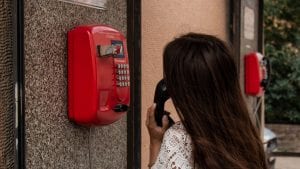 Massachusetts state Senator Cindy Friedman has been working towards getting insurance companies to update their provider lists for some time, ensuring they have accurate contact information.  She said, "They've known about this for a long time and they haven't done anything about it.  It's difficult not to assume that this kind of barrier is intentional."
One of the biggest downfalls is that patients may not be able to seek out very necessary mental health services.  If a patient discovers he or she has clinical depression, for example, after one or two calls, this person may give up trying to reach out entirely if connected to a totally different business.  Thus, the first couple of calls the patient makes could mean difference between seeking out and not seeking out proper care.
For insurance providers who work with states to create Medicaid plans, this situation is completely unacceptable.  Individuals who seek out these plans are low-income and often cannot afford to pay for any health care services out of pocket.  By maintaining ghost networks, insurance companies with low-income contracts make it nearly impossible for these patients to receive the care they need.
Worst-case scenario, when mental health services are not accessible, patients with depression or related ailments might choose to end their lives.  This nation is already suffering from a disturbing suicide epidemic.  Those who cannot function in their day-to-day due to severe diagnoses such as schizophrenia or paranoid psychosis may end up hurting themselves, too, or harming others, homeless, or otherwise incapacitated.
There needs to be a push to eliminate provider ghost networks altogether to ensure those who need it most have sufficient access to mental health services.  It truly could be a life or death situation.
Sources:
Ghost networks of psychiatrists make money for insurance companies but hinder patients' access to care
As Suicides Rise, Insurers Find Ways to Deny Mental Health Coverage