The proposed class action claims that Google has, in effect, misappropriated the data of hundreds of millions of Americans for use in its A.I. development programs.
---
A proposed class action lawsuit claims that Google violated consumers' rights to privacy and committed copyright infringement by "scraping" data to develop its artificial intelligence tools.
According to CNN, the lawsuit was filed against Google and its parent company, Alphabet, as well as Google's A.I.-oriented subsidiary, DeepMind.
The claim was, conversely, brought by the Clarkson Law Firm, which recently filed a similar lawsuit against OpenAI, the owner and creator of ChatGPT.
In their lawsuit, attorneys claim that Google "has been secretly stealing everything ever created and shared on the internet by hundreds of millions of Americans." Once harvested, this information is then purportedly used to train Google tools like Bard, an A.I.-based chatbot.
"Google has taken all our personal and professional information, our creative and copywritten works, our photographs, and even our emails — virtually the entirety of our digital footprint" to create its A.I. services, the lawsuit alleges.
"For years, Google has harvested this data in secret, without notice or consent from anyone," it continues.
Halimah DeLaine Prado, Google's general counsel, said that the allegations in the lawsuit are "baseless," and that Google has always been transparent about its artificial intelligence strategies.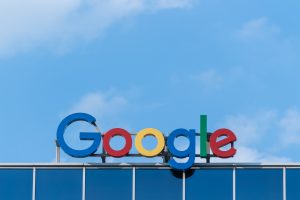 "We've been clear for years that we use data from public sources—like information published to the open web and public datasets—to train the A.I. models behind services like Google Translate, responsibly and in line with our A.I. Principles," she said.
"American law supports using public information to create new beneficial uses, and we look forward to refuting these baseless claims," DeLaine Prado said.
However, Clarkson Law Firm attorney Tim Giordano told CNN that Google fails to understand, or respect, that "publicly available" does not necessarily mean "free to use for any purpose."
"Google must understand, once and for all: it does not own the internet, it does not own our creative works, it does not own our expressions of our personhood, pictures of our families and children, or anything else simply because we share it online," the lawsuit states.
Giordano further suggested that ordinary internet users are still entitled to certain protections.
"Google needs to understand that 'publicly available' has never meant 'free to use for any purpose,'" Giordano told CNN. "Our personal information and our data is our property, and it's valuable, and nobody has the right to just take it and use it for any purpose."
Ryan Clarkson, a partner at the Clarkson Law Firm, told CNN that Google needs to "create an opportunity for folks to opt out" of having their data harvested by its A.I. training tools.
Sources
A lawsuit claims Google has been 'secretly stealing everything ever created and shared on the internet by hundreds of millions of Americans' to train its AI
ack Google faces lawsuit over copyright infringement, data scraping for AI expansion
Google hit with lawsuit alleging it stole data from millions of users to train its AI tools